Healthline to help patients' friends and families crowd fund medical expenses.
Crowdfunding-as-a-Service provider FundRazr and Healthline have partnered to offer a new way to raise money online for patients with medical expenses in the U.S. or Internationally. Healthline is a San Francisco based provider of health information and technology solutions allowing people to make informed health care decisions.  Visitors to Healthline may now create personal crowdfunding campaigns, share them on social media and collect funds to help pay for medical expenses and gaps in insurance coverage.
"Healthline is about guiding patients to better health, and our new crowdfunding feature, powered by FundRazr, helps address the pain many Americans face around often crushing medical expenses," said David Kopp, EVP and GM of Healthline Media. "Our ability to bring medical crowdfunding to millions of people enables Americans to help give the gift of improved health and reduced stress to their loved ones."
Many Americans face medically-related financial stresses due to family accidents, chronic diseases, hospital bills, loss of income, or treatment and travel expenses. Medical bills are the leading cause of bankruptcies in the US with nearly 2 million people impacted. Many people have deep gaps in insurance – or excessive co-pays. One study found that in 2010, 30 million Americans had medical bills in collection. Another study found that 40% of American adults have had trouble paying their medical bills.

FundRazr has already helped tens of thousands of Americans help others, including Santa Cruz resident Sara Wysuph, who started a campaign for her brother-in-law, Jason Jones. Jason was diagnosed with Acute Myeloid Leukemia in 2013. She found that her Jason Jones Medical Fund campaign on FundRazr reached and built a community of caring behind their cause.
"When Jason, a Deputy with the Santa Clara Sheriff's Department and my brother-in-law, was diagnosed with Leukemia, he needed the support of his amazing community," said Sara. "Thirty-three days running and over $31,000 was raised. We exceeded our goal and our expectations. This is assurance that he will not go through this harrowing experience only to be drowned in debt. Thanks to FundRazr, and your continued support in tangible ways, he won't be!"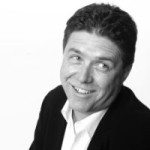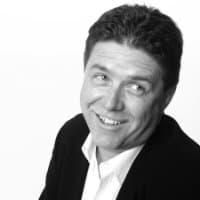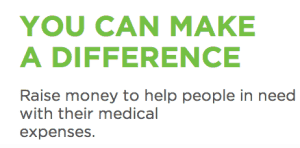 Crowdfunding is a rapidly growing fundraising method where many people contribute small amounts online to fund a campaign. FundRazr is a global leader in crowd funding with more than $20M USD raised for medical crowdfunding alone. Using a simple tool on Healthline, patients can now create campaigns for a friend, family member or themselves.
"We developed Powered by FundRazr from a real desire to provide effective funding software for our partners," said FundRazr Founder and CEO Daryl Hatton. "Healthline visitors can now raise funds to help address medical care bills, complete with coaching and support every step of the way. We've already raised millions of dollars online for patient care and proven that patient's online communities want to help with financial and moral support."
Sponsored Links by DQ Promote