In traveling the country and fielding numerous requests from project creators – both current and potential  – certain questions have a tendency to pop up time and time again. One question that I get surprisingly often: can I crowdfund anonymously? It was echoed in a recent thread on the Kickstarter subreddit.
I get why people would want to crowdfund anonymously. First of all, many people are just weary of having any semblance of a publicly-available online presence. Their Facebook and Twitter profiles may be locked down to friends and followers, for example. Crowdfunding is a very public endeavor, and some don't want their names tied to a failure. There have even been stories of jilted backers showing up on the doorsteps of delinquent project creators.
However, the ability of the crowd to vet a project creator is core to the process of due diligence in crowdfunding. If the crowd can't discern who you are, they can't possibly do the type of online sleuthing many deem necessary to determine whether the project creator is worthy of their money. Regardless of anyone's take on the efficacy of this process, the bottom line is that it happens every day. Is the crowd always correct in the determinations they come to regarding the ability of the project creator to deliver? No, but they certainly deserve the chance to make that determination before ponying up cash in a crowdfunding campaign.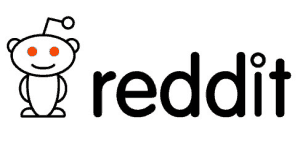 Credit to Reddit users who recently answered this question regarding Kickstarter specifically. One great suggestion that came from the thread was the creation of an LLC to shield the creator both from financial liability in the event of failure and personal liability in regards to their online presence. Note that there are some additional consequences to this approach – specifically related to online payments – that have to be considered, and we will have more on that here at Crowdfund Insider early next year. Having said that, putting an LLC at the center of a crowdfunding campaign does have its advantages.

Does this mean crowdfunding could never happen anonymously? No. A platform could spring up and actually make it their business model if there isn't one already. This is the method BitcoinStarter uses, and it does align well with the ethos of Bitcoin as an anonymized cryptocurrency. However, it does not align well with the crowdfunding due diligence process and I think the model will fail to gain traction in the long run.

The crowd needs to be given the ability to vet project creators. It's a core aspect of the entire methodology. Without this type of one-to-one or one-to-many relationship between campaigns and project creators, crowdfunding has no accountability. If you aren't willing to put yourself out there, crowdfunding probably isn't for you.

Sponsored Links by DQ Promote