Did the Creator of the Eventorbot Share a Glimpse Into Crowdfunding's Dark Side?

Frankfort, Illinois resident Duy Dang took to Kickstarter in September of 2012 seeking $25,000 in funding for something called the Eventorbot, described as an "open-source 3D printer." Between September 12th and October 24th, 2012, 297 backers would pledge $137,508 to the campaign, over 550% of the original goal. Duy Dang had the backing of the crowd and turned his attention to delivering on his promised rewards.
The Mission and challenge behind Eventorbot, was to build a rigid, low cost 3d printer. Using less parts, easy to assemble, and is capable to self replicate most of its parts. It is 100% open source project, and all plans are available for anyone interested. Since 80% of the Eventorbots parts are printable. Once you build your first machine, you can make it even more affordable for friends, family, or the community. With the single solid steel frame, it eliminates 40% of parts and cost that other 3d printers uses for a housing and structure.
Risks & Challenges
Duy Dang is the archetype for the inexperienced crowdfunding project creator. If you take YouTube videos of Eventorbot development at face value, Dang has some chops in the realm of electronics. He did demo his product and the results were relatively impressive. What he did not demonstrate was any experience in developing, manufacturing and delivering hardware products at scale. That lack of experience is in all likelihood the main contributor to Dang's inability to make good on the promises of his Kickstarter campaign.
The fall of 2012 fell in the midst of Kickstarter's "We Are Not A Store" moment and the subsequent mandate that project creators include a section on every campaign for risks and challenges. Those two subjects went largely undiscussed on the campaign page.
RELATED | Crowdfunding is Serious Business, Even on Kickstarter
They were discussed in brief in his Kickstarter profile, though…
Currently own my own company. The company import and export bathroom and kitchen fixtures. I started the company when I was a sophomore in high school, and been self employed since. Over 10 years in the business. There will be no problem getting parts for the printer, as I have a lot of contacts for business and manufacturers I already deal with.
That said, the project had the funding. All that was left was mass-manufacturing the kits and delivering to the distributed masses. As is often the case, this final step wasn't an easy undertaking.
Initially, the molds for certain plastic parts failed and said parts had to be manufactured in metal. Most would (and did) consider that an upgrade, and backers were largely supportive of the move despite the associated delays in shipping.
A segment of the project's 297 backers began to receive kits sometime around the summer of 2013, so there are Eventorbot backers today with Kickstarter-funded 3D printers in operation. Many, however, are still left without their rewards.
The Crowd Digs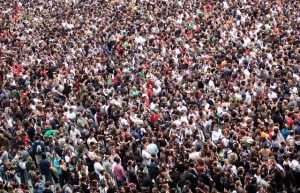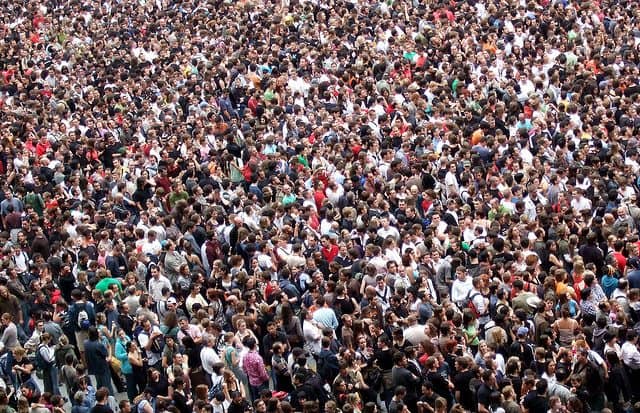 In a comment posted on September 11, 2013, Kickstarter user and Eventorbot backer carl outlined information he says he obtained on project creator Duy Dang. Among the information shared:
Dang's house was allegedly foreclosed upon "not too long ago"
Dang ran a now-defunct plumbing import business at bathimports.com
He had registered 42 domains, 20 of them with the same email as Eventorbot.com
Dang "has a long history of financial irresponsibility and failures"
The comment drives toward the main point of these seemingly unrelated loose ends…
Perhaps eventorbot is just the next in the longstanding line of bad businesses going defunct now? Theres some other possible bad stuff as well that I won't mention just now. The way I personally interpreted this is that Duy has a long history of financial irresponsibility and failures, and we gave him a ton of money which he likely spent much of on other things, and is most likely broke and doesn't even have the money to ship these printers, if they even still exist.
So, did Dang take the money and run? Where are the rest of the rewards?
Between the beginning of August and this week, the frequent backer updates stopped. The Kickstarter campaign page was tumbleweeds save for the grievances of angry backers and the support of patient ones. However, this week Dang finally broke his silence.
Mea Culpa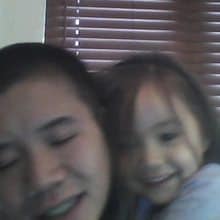 The entire situation came to a head in a backer update posted on November 4th, 2013. The backer-only update was accessed via a publicly-available link on the Eventorbot forums. Two select passages are as follows. (note that they appear unedited)
This project is something that has taken more out of me than what I had expected. It is not just Eventorbot, but everything that is going on in my life right now. Not sure what is wrong with me, but I been just out of it. Mentally and physically. Eventorbot was something I was so proud of and now might be the biggest regret of my life. Not because of the work and financial dept, but I don't even feel like the same person anymore. One thing I had in life was my mentality, my strive, and the motivation. I feel like I have lost it all. Not sure if its being burned out or depress, but I am not the same person and am not sure if I will ever be. I never had any intentions on taking advantage or manipulating anyone. I still have full intentions on fulfilling all the orders.

… I been getting back to work and am starting to feel better. Very few of you will have compassion, and I completely understand. One thing I may ask, is please stop posting negative comments, showing up to my door, calling my cell at 3 in the mourning, and calling my business phone. These actions are not going to help the situation at all. Every phone call, message, visit, I get. Just ruins my day and is just burying me deeper. I will finish the project, and it is very hard to work at something that will take out so much from you financially and mentally, when all you hear is complaints.
It's a very personal view into the realities of owning a failed Kickstarter project.
Today Dang has more than pledges and egregiously late deliveries to manage. He says he is putting Eventorbot orders on Ebay in order to raise money to pay back those demanding refunds. In short, it's a mess.
Failing In Public
So, is Duy Dang a deadbeat project creator or a victim of harassment? That is up to the crowd to decide.

What is inarguable is that failure in rewards-based crowdfunding is a public form of failure. Jilted backers can and often do seek revenge, and not always in ways that seem socially acceptable. Through some sleuthing, backers were able to track down contact information for Dang; the businesses he ran, his address, his phone numbers and more.

According to Dang's latest update, people were showing up at his apartment.

The question that begs is whether all crowdfunding project backers truly understand the risks they take on in backing a project, or if they just skip over any disclosures (as so many of us often do) and "buy" that 3D printer.

If it is the former, tracking down project creators over their own failures doesn't seem to sync up with understanding the risks of your pledge. As I've said a thousand times now (and will continue to say), rewards-based crowdfunding pledges are donations with the promise of a reward. Legal frameworks and terms of service be damned, that statement is functionally true. This is why so many lump Kickstarter, Indiegogo, RocketHub and others under the "Donation Crowdfunding" umbrella. In a word, clarity.

If backers don't understand the risks, rewards-based crowdfunding platforms like Kickstarter have a problem to iron out before regulators iron it out on their behalf.

Have a crowdfunding offering you'd like to share? Submit an offering for consideration using our Submit a Tip form and we may share it on our site!

Sponsored