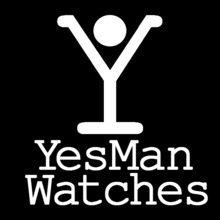 For every Pebble or Ouya there are hundreds of smaller Kickstarter projects that fight to be recognized and garner funding. One such campaign launched this week for Yes Man Watches, watches that aim to provide a reminder to relax.
Yes Man isn't used in the context of being that guy or gal that agrees with everything. Instead it is meant to represent saying yes to an adventure; It's a celebration of not being the person that is always too busy working to enjoy anything but. The Yes Man logo is at the five on the watch for a reason.
The watches were designed and developed by Nathan Resnick, a college sophomore from San Diego. He has a knack for balancing work and play (as many college students do) and wanted to capture that in a watch. He had an idea to apply a flexible buckle design from belts to watches, giving the owner more options regarding how tight the watch is. Also, it means no holes in the leather. The Yes Man watch was born.
Of course, it's a long way from a prototype to full-fledged manufacturing. Resnick explains that he has worked hard to set agreements ahead of his campaign. He is confident he can deliver.
"One of biggest the challenges when dealing with any physical product like this is complications in manufacturing," Resnick told Crowdfund Insider. "Rest assured, as we have already found reputable and highly capable suppliers to produce our watches. Everything from where we source our leather to the movement of the watch to final assembly, we've got it all dialed in. We work directly with our suppliers from start to finish and even conduct all quality control in-house."

Interestingly, Resnick explains that he had a bit of a leg up in dealing with overseas manufacturers.
"This was by far one of the hardest parts, yet I feel I had an advantage: I used to live in China and speak Chinese relatively fluently. This enabled me to not only utilize my connections but also truly build a strong relationship with our manufacturer through my understanding of their culture."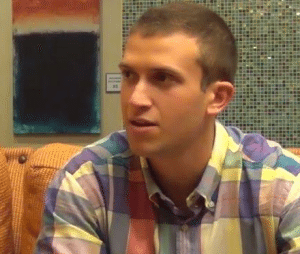 After just a few days on the site Resnick has almost hit a $15,000 goal, and he is humbled by the quick progress. I asked him what advice he would give to future crowdfunders. His answer is one that every project creator – and especially those seeking small amounts of funding for smaller projects – should take to heart…
"I'd say the key to a strong start is all about the pre-launch hype. Your family, friends, and even acquaintances should without a doubt know what you're planning. Utilize these relationships to expand your network and I guarantee a strong start. Once you've launched, don't be scared to inform people you haven't talked to in months, even years. This is your team's baby and everyone should know about it."
He said that a project like Yes Man Watches may not exist if it weren't for Kickstarter.
"Crowdfunding is essential to our start. In my team's situation, we have everything in line needed to go into production but the money to fund our first production run. That is the reason why we are crowdfunding these one of a kind watches. Without the initial support of our backers, we can't make these watches."
Have a crowdfunding offering you'd like to share? Submit an offering for consideration using our Submit a Tip form and we may share it on our site!