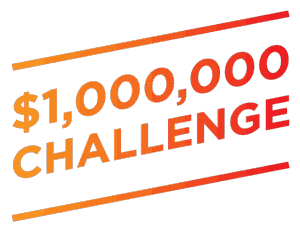 Any entrepreneur that can raise $1 million or more through the Dragon Innovation crowdfunding platform will receive an additional $100,000 in the form of a convertible note from the company.  Dragon is a crowdfunding site that targets hardware entrepreneurs.  The company not only crowdfunds but aids creators in scaling products from prototype to mass production.  Dragon aided Eric Migicovsky's Pebble Watch source and deliver the thousands of watches claimed as rewards on the iconic crowdfunding campaign.
"By working closely with great entrepreneurs from the very beginning, Dragon can provide a full spectrum of resources and experience to help companies succeed. It makes natural sense for us to extend this commitment in the form of funding to help hardware entrepreneurs achieve success."
Any entrepreneur running a crowdfunding campaign on DragonInnovation.com as of January 1, 2014 is eligible for the Dragon Million Dollar Challenge. The funding will come in the form of an entrepreneur-friendly convertible note.
Established in 2009, Dragon Innovation began as a manufacturing consultancy for hardware startups, working with Pebble, MakerBot, Sphero, Romotive, Sifteo and many others. Building on this foundation towards the ultimate mission of providing hardware entrepreneurs everything they need to build a successful company from idea to product in customers' hands, Dragon launched a hardware-specific crowdfunding platform in the fall of 2013. To effectively scale companies after a successful crowdfunding campaign, it is often necessary to raise additional capital. As a next step in its mission to help companies succeed, the Dragon Million Dollar Challenge provides an injection of capital right after a campaign when it is needed most.
"We envision Dragon Innovation as the official home for hardware, providing entrepreneurs everything they need to launch products and scale their companies," said Scott N. Miller, CEO and co-founder. "By working closely with great entrepreneurs from the very beginning, Dragon can provide a full spectrum of resources and experience to help companies succeed. It makes natural sense for us to extend this commitment in the form of funding to help hardware entrepreneurs achieve success."

"We can say unequivocally that for the hardware revolution to succeed, companies building the next great products need a partner like Dragon Innovation committed to their success," said Bre Pettis, CEO of MakerBot. "Dragon's Million Dollar Challenge demonstrates this commitment while giving companies the resources and connections to succeed."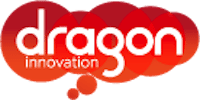 Dragon's client roster includes Pebble, Coin, MakerBot, LIFX, Scout, Romotive, Sifteo, Sphero and over 100 more companies paving the road for how new technology gets made.

Sponsored Links by DQ Promote