Alliance Seeks Greater Access for Accredited Investors to Alternative-Asset Crowdfunding Platform.

Next Generation Trust Services, a third-party administrator of self-directed retirement plans, has formed a strategic alliance with Venovate, a marketplace for alternative investments, to offer crowdfunding opportunities to owners of self-directed IRAs. Venovate Marketplace, which recently announced the launch of their platform, provides accredited investors access to private equity and venture capital investment opportunities in early-stage companies as well as other alternative investments.
"Self-directed IRAs allow savvy investors to build their retirement wealth through both traditional and nontraditional assets, such as the private placements that will be listed on Venovate platform" said Jaime Raskulinecz, CEO of Next Generation.

"Our clients who are accredited investors, and who are seeking equity funding opportunities, will have the latest offerings available to them through Venovate as they diversify their portfolios."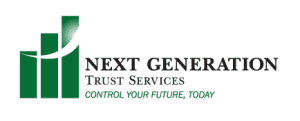 Venovate will also list other alternative assets that are the mainstay of so many self-directed retirement plans; these include natural resources, real estate, precious metals, mortgages, and much more.
Next Generation Trust Services specializes in full account administration and transaction support of self-directed IRAs, which allow for a broad array of both traditional and nontraditional investments. Self-directed plans offer the same tax advantages of regular retirement accounts; many savvy investors and investment advisors choose to self-direct their retirement plans because they may include many non-publicly traded alternative assets and build a more eclectic portfolio.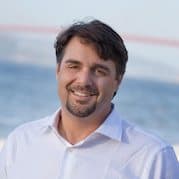 In addition to offering a full range of alternative investment options, Venovate provides the data and information investors need to do their research and make informed investment decisions.
"Crowdfinancing for equity investors brings the techniques pioneered by donation-based crowdfunding sites, like Indiegogo, to the world of investing," said Michael Raneri, Venovate's CEO. "Venovate Marketplace is designed to make investing in private placements as easy as online stock trading."
Next Generation provides full account administration and its cross-trained staff is available to answer questions about self-direction; however, the company does not advise its clients on any specific investments or investment strategies.
"We do not offer investment advice, so it is critical that our clients perform due diligence on all of their self-directed investments," said Raskulinecz. "Having everything available in one convenient online platform will make it much easier for them to do the research on the various assets they're interested in."
Related articles across the web
Sponsored Links by DQ Promote