Well Known VC Tim Draper Points the Path for Venovate Founder Michael Raneri to Launch New Company.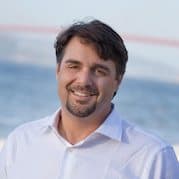 Venovate is an investment crowdfunding platform that is prepping to launch.  Their mission is to provide investors with unique alternative opportunities.  In the past only ultra high net worth individuals, family offices, institutions have been able to access some of these different types of assets.  Venovate Markeplace is bringing a diverse portfolio of assets to their digital platform to facilitate choice and selection in the growing world of investment possibilities.
The various options Venovate will include on their platform are:
Growth companies – including private equity and venture capital investments in early and mid-stage growth companies.
Real estate – direct participation in real estate and partnership deals offering both income and potential for appreciation.
Hedge funds – offering exposure to a wide variety of investment strategies.
Fixed income – may include bundles of mortgages, student loans, distressed municipal securities and mid-market business loans. These deals offer a mix of low-volatility income and total return.
Natural resources – such as high-growth oil and gas exploration and production companies, income-producing timber land, or oil services firms.

They will also make it much easier for institutions to find opportunities and they will drastically expand the market to include all accredited investors and their advisors. Through their partnership with Provident Trust Group, these alternative investments may also be made in IRAs and other tax-qualified retirement plans.
Crowdfund Insider reached out to founder and CEO Michael Raneri to gain more insight into his vision for his new platform.
CFI:  How did you decide to start Venovate? How soon did you realize the JOBS Act had the potential to alter the investment / capital allocation process?
Michael:  After the Zecco/TradeKing transaction last year, I started a process I call my 100 meeting march. I committed to myself that I would have coffee, lunch, drinks or dinner with 100 people in my professional network and ask two simple questions, and listen. The first was "what are you doing now?" The second "if you were me what would you suggest I explore as an opportunity to apply my past experience and skills?" During meeting 38, I met with Tim Draper and he said you really should look at the JOBS Act and how it is going to change the way people invest. I never made it to meeting 39.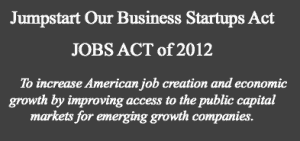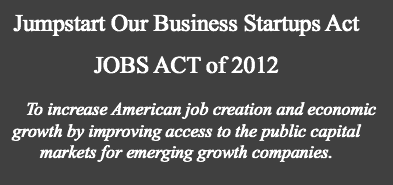 This was in December of 2012, and after some research I saw an opportunity. By most early adopter standards I am late to the party. However several members of the Venovate team, including me, were among the pioneers of online investing. We believe we can make investing in private placements as easy as online stock trading.
I see the JOBS Act presenting the same level of disruptive change that deregulation of fixed brokerage commissions did in the 1970s. Commission deregulation literally created a whole new industry segment with firms like Charles Schwab, Fidelity, Ameritrade, and E*Trade.
After some research, an acquisition, and getting some of the Zecco development team back together, we kicked off with Venovate in April of last year.
CFI: Please explain what you mean by the "VC model is breaking".
Michael:  It is really a combination of the VC model and the IPO market. The cash required to float an IPO is now so high that fewer and fewer of them are happening. Most companies that go through the IPO process are much larger than the firms that went public 15 years ago. The days of a tiny company at the start of its growth phase raising growth capital on the public markets are fading fast.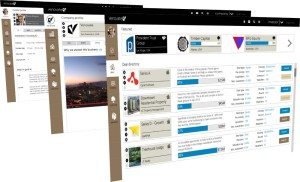 The time from venture capital funding to IPO keeps getting longer. This has raised both the risk and the capital required for VCs to fund and stick with a firm until it goes public. VC funds need to do fewer deals, for larger dollar amounts to justify the risk and the long wait.
This has constipated the flow of capital to some great ideas that are not likely to become the next Amazon or Google. Venovate addresses both sides of this problem. We can raise money for smaller deals and we will eventually be able to offer liquidity prior to the IPO.
On the Venovate Marketplace platform, you will be able to list investment opportunities of various kinds to thousands of accredited high net worth investors and qualified institutions, who can review your offering, indicate interest, commit and close with ease – all online. These features create the efficiency and scale to fund more companies in the primary market and will provide liquidity in our future secondary market.
CFI:  Venovate is targeting a wide variety of asset classes including real estate, hedge funds, etc. Please explain how your site will accomplish this.
Michael:  The Venovate Marketplace platform offers both providers and seekers of capital an elaborate set of tools and controls to define what it is they are looking for, or offering.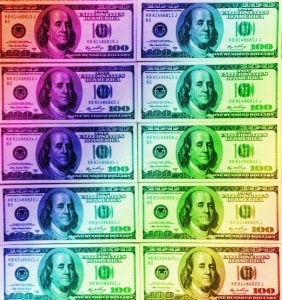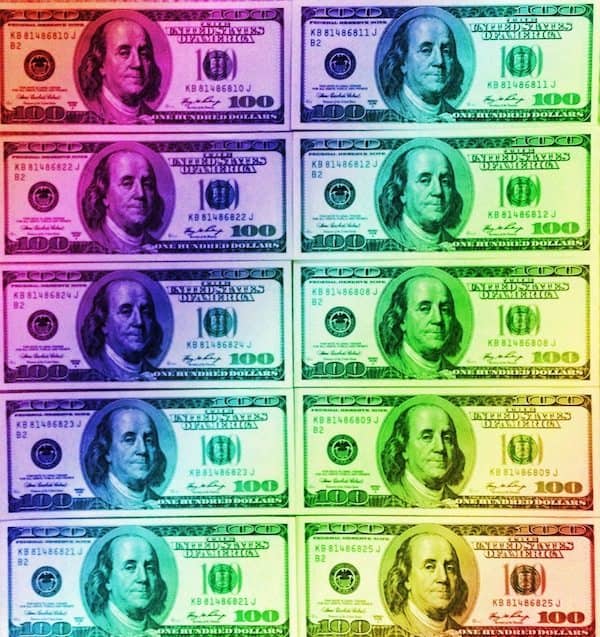 For example, once signed up as a member of Venovate, an entrepreneur can create a profile for their early-stage company, including all the data points that potential investors would be looking for to assess and evaluate the investment opportunity. Think of the company's investor deck, financials, core team members, product demos, terms sheet of deal, lead investor, etc. – all in one convenient place.
Likewise, a fund manager active in the business of investing in real estate can create a profile on Venovate Marketplace to present their funds, again including all relevant data points. And so on for hedge funds, etc.
On the other side of the marketplace, investors sign up as a member of Venovate, and go through a verification process. Once accredited, they than have access to the wide range of opportunities presented by the members seeking capital – for their company, real estate fund, and all the other types that Venovate Marketplace caters to.
CFI:  How will you attract Accredited Investors to your platform?
We have established partnerships for the launch of Venovate Marketplace which will give us access to over 500,000 unique individuals who have made private investments previously, and have a combined total of $40 billion of assets in custody.
CFI:  Have you developed all of your technology in house or white label?
Michael: We have built our platform in-house, utilizing the talents of an experienced team from my previous company who built a robust online trading platform in the public stock, options, and forex markets. We are applying that experience and have created Venovate Marketplace leveraging similar approaches on how people use the internet to invest.
CFI:  Please explain your vision for a Secondary Market on Venovate.
Michael:  In addition to a FINRA approved broker-dealer, we are an SEC registered Automated Trading System. Down the road, we intend to use this ATS to provide an electronic platform where existing shareholders can sell their shares to qualified institutional buyers and other high net worth investors. New investors gain access to private investment deals that have already closed, and existing shareholders gain liquidity at prices driven by free-market price discovery.
The challenge is to provide a fair, orderly, liquid market in which an issuer of shares can provide window of liquidity for owners to sell their shares. Shareholders and potential investors will engage in a transparent auction-style market that will facilitate price discovery. When the window closes trades occur at a single crossing price and the transaction goes through an automated clearing and settling process.
A true secondary market for private company securities will mean that investors will no longer be forced to wait for a liquidity event, such as an IPO or acquisition, or else find a buyer themselves. Compared with the old bulletin boards or phone-based methods, Venovate will offer a fast, efficient, and cost-effective solution resulting in more transparent price discovery and a truer valuation.
CFI:  What our your thoughts on Title III of the JOBS Act? Will you offer side-by-side deals?
Michael:  The rules have not yet been finalized, but Title III presents an opportunity to broaden access to private investing to a much larger audience. However, I feel it needs to be done cautiously to be sure the investments are appropriate for the investor, and the investor has the ability to shoulder the risk – and especially the illiquidity of private placements.
 Regulators are also concerned about Title III making it easy for fraudulent and overly risky schemes to bilk the unsophisticated and unwary small investor. Their concerns are legitimate and I think Title III will need to be implemented more slowly and carefully than most people expect.
Venovate Marketplace will be a platform for institutional and accredited investors only and will operate under Title II. We have no plans to offer access under Title III, but once regulations are final, we will evaluate if there is an opportunity to do it right.
CFI:  How do you see Title IV or Reg A + evolving?
Michael:  Title IV deals with changes to the rules around Regulation A offerings. These currently involve a shortened form of registration with the SEC and compliance with state regulations. The Act increases the offering limit from $5 million to $50 million in a 12-month period, and requires annual audited financial statements and some additional filings. I see no reason our platform could not support these offerings, but the SEC has yet to publish final regulations on this part of the JOBS Act. Once they do, if issuers find this type of offering appealing we will probably support it, but at this point it is too so soon to say for sure.
CFI:  Please share you vision for the future of "Crowdfunding"
Michael: We prefer the term Crowdfinancing.
Venovate is applying Crowdfunding technologies and techniques to an investment process that has been used for many years, between accredited investors, institutions and the opportunities seeking capital. The elimination of the ban on general solicitation has really just cleared the way for an online marketplace to make deals more ubiquitous, and transparent. Putting the private investment process on line makes it more efficient, cost effective and will lower the cost to raise money, and the fees associated with closing transactions.

The think the term crowdfunding should only be used for the process by which people are contributing money to support a cause or to a project they want to see happen. They may get something like a t-shirt for it, but there is no expectation of financial return on their contribution. Some people refer to this as rewards-based crowdfunding.

However, an investor expects a return. They are financing a business, fund or project they hope will make money – hence crowdfinancing. Because these are investments, they are subject to regulation by the SEC and the states. Our role is to create and manage a safe, transparent, compliant, and easy-to-use space in which crowdfinancing can take place. People use the term crowdfunding or "equity based crowdfunding," however I think our fledgling industry would benefit from making a clearer distinction between what happens on Kickstarter, and an investor taking a ownership stake with the expectation of a financial return. Hence crowdfinancing.

Venovate intends to operate under Title II of the JOBS Act. The investors we will target are institutions and high net worth, accredited investors, investing in quality private investments, offered by issuers who have a track record.

Once this model has been adopted and built credibility, I think a whole new class of investor will enter this market. I have seen it happen at Schwab when we launched online trading on the internet. High net worth individuals became self-directed investors, building public company portfolios as a component of their larger financial plan. I believe that many new investors will consider private placements once they have access to broader choice of deals, deeper, more transparent information to evaluate them, and an easier way to get the deal done.

 On the fundraising side, if companies seeking capital can raise money in this primary market, setting their own terms and maintaining control, why seek venture or private equity? Venture capital and private equity firms can use the platform to make more investments at a lower cost, spreading their risk more evenly.

If companies can get liquidity earlier in their life cycle, IPOs would be delayed to even a later stage than they are today. You could argue companies go public too soon sometimes to create that liquidity event for early investors, founders, and employees. That may not be the best business decision. A secondary market in private securities means they have less pressure to go public before the time is right.

Crowdfinancing can ultimately make all this possible.

Sponsored Links by DQ Promote