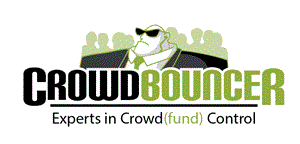 Buffalo based Rand Capital Corporation has announced that it has partnered with SCP Buffalo Incubator Innovate NY Fund (Z80) in a Series A financing of $437,500 for CrowdBouncer.
CrowdBouncer was founded in 2012 by CEO Robert Carbone, and Keith Blakely, CEO of the InVentures Group, after studying the developing regulatory issues facing private equity fundraising as proposed by the JOBS Act. CrowdBouncer's software provides securities intermediaries with the ability to implement JOBS Act compliance controls and a multitude of services in support of private equity transactions conducted under new Rule 506(c) of Regulation D and the forthcoming Crowdfunding Exemption. The software also provides individual investors the opportunity to manage their accredited investor verification through a single platform that is connected to many broker-dealers and investment sites through CrowdBouncer's application programming interface (API).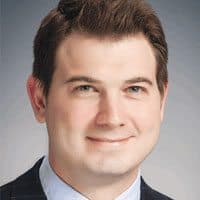 Bob Carbone stated,
"There is a tectonic shift in how capital is being raised, the impact of the JOBS Act, changes in Regulation D solicitations, and looming crowdfunding regulations will enable entrepreneurs' greater access to capital, while imposing increased compliance responsibilities and reporting to accredited, non-accredited and all other lawyers, and intermediaries involved in the capital fundraising process. CrowdBouncer simplifies this web of regulations."
Mark Zogaria, CFO of Z80 SCP Buffalo stated,
"Entrepreneurs are visionaries, and can identify fundamental shifts in the way business is transacted ahead of the market. We believed in the opportunity and the entrepreneurs, and invested into the business which enabled CrowdBouncer to hire a management team, and develop its initial technology platform."

In addition to this first tranche of funding by Rand and SCP/Z80, CrowdBouncer will immediately begin a continuation of this Series A financing for interested angel and institutional investors with the funds used for sales, marketing, and continued technology development. This financing effort will be listed on Asset Alliance Corporation's accredited investor platform, CrowdAlliance.
Bruce H. Lipnick, CrowdAlliance's CEO stated,
"We are pleased to partner with CrowdBouncer and see their technology platform as an efficient way for investors to manage their accredited investor status, while also assisting firms such as CrowdAlliance with their SEC compliance protocols. We selected CrowdBouncer as a servicing vendor for CrowdAlliance because their API technology is unique and critical in the compliance centric environment in which we operate."
Daniel P. Penberthy, Rand's Executive Vice President stated,
"The entire way entrepreneurs raise capital and interact with investors has changed. CrowdBouncer's platform provides a service for organizations engaged in raising capital for emerging businesses; a safe medium for investors to manage their confidential data; and a better way for businesses to raise capital in a complex, highly regulated environment."
Sponsored Links by DQ Promote