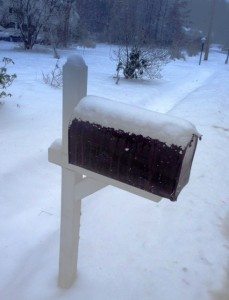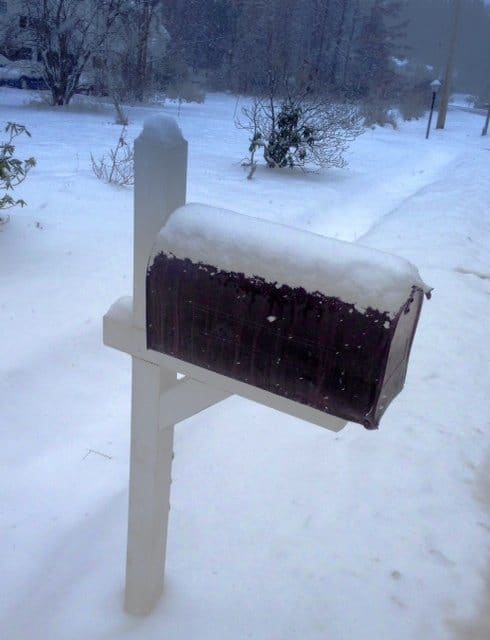 You have to love the incredible diversity of crowdfunding campaigns.  There is always something for everyone.  The mailbox campaigns this week are all from Kickstarter with 2 from Canada and 2 from the US.
First up Tony Yu, crowdfunding from Vancouver, Canada has developed a liquid solution to transform ALL gloves (and whatever else for that matter) into touchscreen gloves.  How many times have you been snowboarding and have to fumble, not only with your iPhone, but you have to remove your gloves to take that perfect photo?  I have been been there many times.  Tony thought of the idea because he rides a motorcycle and had to keep removing his gloves to use his smartphone. Problem finds a solution.  His goal of raising $10,000 CAD on Kickstarter has been easily crushed and stands at over $46,333 CAD today.  Expect to see his Nanotips solution everywhere soon.
Gabriel Barboza was stuck in the Seattle Airport during a painful layover.  Looking to kill some time he started to match actors to movie names.  And then he thought – why couldn't this be a card game?  Well now it is!  Gabriel and his friends Josh Dunford and Jordan Maison, all movie buffs, have created Cinelinx – a card game for people who love movies (which means pretty much everyone).  This team out of Austin, Texas was looking to raise $12,000 on Kickstarter but they have easily doubled that goal.
The Hawaiian is a watch.  But this is not just any watch.  This is a watch made with the spirit of Aloha.  SWAE watches based in San Diego, California have created this campaign.  Watches are super popular on crowdfunding sites and the Hawaiian is no exception as their $30,000 goal on Kickstarter will be passed probably later today with weeks to go.  This watch is handmade from Hawaiian Koa Wood (from fallen trees) sourced on the Big Island of Hawaii.  This is the same wood used by Hawaiian chiefs and monarchs so you will be in good company if you back this campaign and pick up a watch as a reward.  Not only are they NOT cutting down trees to produce these timepieces but for every watch purchased – they will plant a new Koa tree.  Check it out.
Finally we have Imperium Denim out of  Montreal, Canada.  Andrew Moussa is looking to create a unique brand of denim, made locally using recyclable and renewable products.  These are pretty much eco-jeans.  Once these jeans hit the retail world they will cost $204 CAD.  But today in the pretail world you may order a pair for the bargain price of $99 CAD.  Delivery is scheduled for June 2014.  Think about it. High quality, unique style, low price and made in Canada.  Great jeans. Crowdfunding on Kickstarter and looking to raise $20,000 CAD (and over halfway there).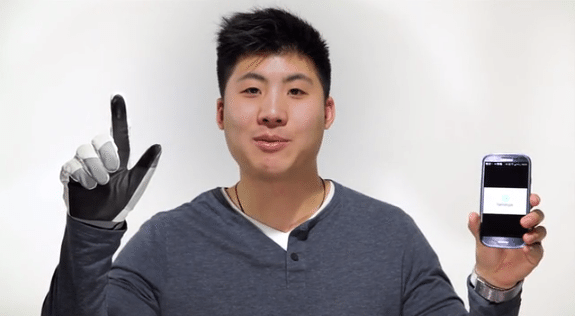 Formulated using Nanotechnology, this LIQUID SOLUTION will transform ALL gloves into a touchscreen glove. Apply. Dry. Use.
The liquid solution to your everyday problem.  If you wear gloves and own a touchscreen device, Nanotips is for you.
What is Nanotips? It's a conductive polyamide liquid solution that can transform your ordinary gloves into touchscreen ones. Formulated using nanotechnology, Nanotips mimics the touch of human skin. It was designed with functionality and durability in mind making it great for all lifestyles.
Why Nanotips? How many pairs of gloves do you own? How many of them are touchscreen compatible?  Nanotips is the most cost friendly and effective solution that will transform all the gloves you own into touchscreen ones.  Upgrade your existing gloves or choose from a wider selection without being limited to style, comfort, and functionality.
Long lasting. Our formula is designed to last. Each application can last from a few weeks to a few months. It all depends on what you use your gloves for.  If it wears off, simply re-apply!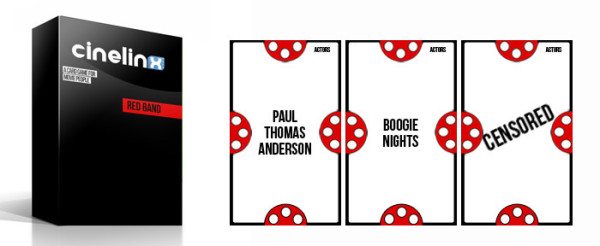 Ready to prove you know more about movies than your friends do? Make connections between movies, actors, etc. 2-6 Players.
Do you love movies? We know we do, and we watch a ton of them. That's why we created the Cinelinx card game. It's the perfect way to test your movie knowledge and challenge your friends.
The Cinelinx game is designed to be accessible to all kinds of players. It's something you can quickly pick up and play with your friends, but if you're a movie buff you'll have an opportunity to prove how deep your film knowledge goes! For more seasoned card game players, there are options available to dive in deeper with more layers of strategy possible. We've been running a movie website for a few years now, but we knew upfront that we didn't want the game to be restricted to people who watch as many movies as we do.
So no matter what your level of skill when it comes to games, you'll find something exciting and enjoyable.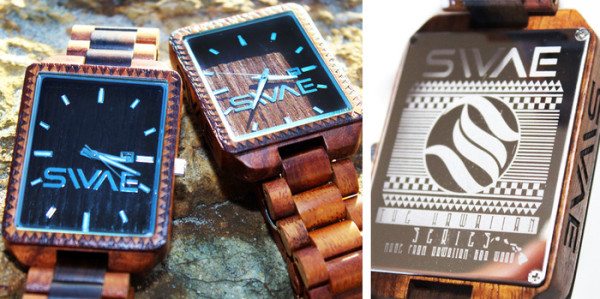 HISTORY & FUTURE BEHIND THE WOOD: Handmade from beautiful Hawaiian Koa Wood hand picked from fallen trees on the Big Island of Hawaii.
The Story Behind THE HAWAIIAN…
ALOHA! Grown on the northeast slopes of Mauna Kea and handmade from fallen trees free of any toxic chemicals, SWAE is pleased to introduce THE HAWAIIAN. 100% original in design, we created this watch with some of the island culture within it. This extremely light weight watch is made from Hawaiian Koa Wood, a prized wood that symbolized strength and bravery within the Hawaiian Islands. Our wood was grown on the Big Island of Hawaii and features traditional Hawaiian details such as the Nihoinspired tribal border that surrounds the watch. This triangular Hawaiian image takes on the appearance of shark teeth which is also a symbol of power in the islands and power we are now putting on your wrists.
The Hawaiian was created with the FULL SPIRIT OF ALOHA. Koa is endemic to the islands of Hawaii and served as a great importance to the ancient Hawaiian people who used the wood for large war canoes, paddles, weapons, surfboards and much much more. Today, because of its beauty, many people use Koa for musical instruments like the ukulele and guitars. With its big and bold design, we are here to put this beauty on you to enjoy!
We've spent an entire year creating this watch and spared no expense to make it exactly the way we envisioned, not once did we take NO for an answer on the detail we wanted to include such as the Niho inspired border. From choosing the high grade Koa down to it's unique detail on the case and bezel, we made sure that this wooden watch would be far different from all the rest in the market. Since Koa is one of themost valued exotic hardwoods in the world and quality meant everything, for the movement of this watch, we've decided to use a quality Swiss movement as well as using a scratch proof crystal sapphire as it's window. Once the watch met our requirements, our manufacturer assured us that because of the steps we have taken in the sample process, production will be made simple due to the guidelines created.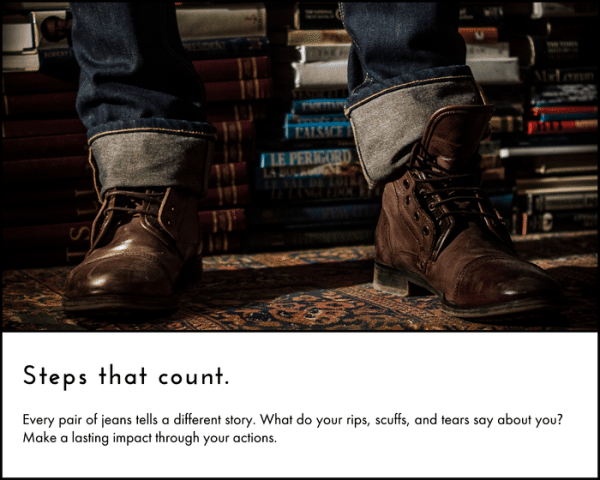 Every pair tells a different story. What do your rips, scuffs & tears say about you? Make a lasting impact through your actions.

At Imperium Denim, we constantly encourage leadership. Our denim is eco-friendly made from cotton & recycled plastic bottles and every pair is 100% made in Canada.

Through our actions, we have the power to improve the world and influence others to do the same. Any gesture, large or small, can make a difference. Flash your coin pocket with pride and IDentify Yourself.

Have a crowdfunding offering you'd like to share? Submit an offering for consideration using our Submit a Tip form and we may share it on our site!

Sponsored Links by DQ Promote