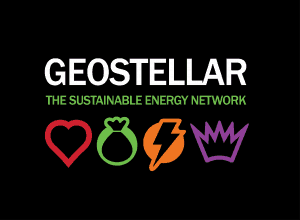 Saying a web site is the Match.com or Airbnb of some niche has become a bit clichè, but in the case of Geostellar it is probably most apt to call it the Kayak of solar installations. Part search engine and part matchmaking service, Geostellar aims to streamline the due diligence process for homeowners interested in their own solar power solutions.
I recently had a chance to interview David Levine, founder and CEO of Geostellar. Levine is a serial entrepreneur with multiple venture-backed startups under his belt, which makes it all the more interesting that he turned to Rule 506(c) and equity crowdfunding platform Return on Change for his latest raise. We asked him about that move, his platform and the general solar power landscape.
First, tell me a bit about the hoops homeowners have to jump through in searching for and choosing the right solar power solution for their home. What pains will an intermediary be able to solve?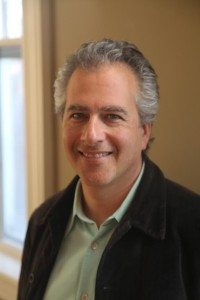 Our primary value is in providing convenience and transparency.
Here's the process Before Geostellar:
Homeowners had to get multiple quotes from different providers in order to assure they were getting the best value. Going solar is a $20,000 to $30,000 commitment, so most homeowners won't simply sign with the first provider to send them a postcard, knock on their door or present them with a Facebook ad. And they certainly shouldn't!
In order to get multiple quotes, the homeowner has to fill out a form online, speak to someone on the phone, wait a few days for a quote to be prepared and in many cases set up an appointment for an installer to perform a site inspection. At the end of the process, the provider will give that homeowner the highest number they think they can get away with. If it's a very competitive process, the price might be $3.50 per Watt. If the provider seems to have it locked up, the price might be $4.25 per watt.
The actually costs are typically hidden from the homeowner behind a whole lot of assumptions. The quote might assume that utility rates are going to rise 6% over the next 20 years. Or they might assume that performance-based incentives will remain high for a decade. These figures are all baked into a promise of savings.
When a homeowner compared quotes, there was no apples-to-apples framework. One quote might appear to save more money, but it was because the assumptions were different. It took a tremendous amount of work to figure out what you were buying, how much it cost, and how much money you would save.
The process with Geostellar is convenient and transparent.
We pre-negotiate the lowest possible prices with solar providers. We show clearly the per-watt cost, so the homeowner knows what they are paying. When we compare offers from different providers, they are all based on the same assumptions which we also display clearly.
Because we analyze each individual rooftop using sophisticated simulations that we developed, you get an instant answer without revealing any information about yourself, having to talk to someone on the phone or setting up a home appointment. Everything moves at your pace, and you can stay electronic, pick up the phone or schedule a home assessment at your convenience.
I found my home in your system and went through the process of seeking out my options related to solar power. In the end I was presented with two very simple options, presumably based on what your company calls "Big Data Geomatics." What is happening behind the curtain?
Yes there is a tremendous amount of work happening behind the scenes, even before you type in your address. We run a full solar energy simulation on each square meter of rooftop, which involves sending a ray toward the sun and tracking it across every day of the year. With this method, we know exactly when each spot is in sunlight and when it's in shadow. Then we figure out how much energy that sunlight would generate based on the slope and orientation, which determines the directness of the sunlight. Then we apply a wide variety of economic data, including the utility rates, estimated usage and government incentives. Finally, we compute the the costs and benefits of various financing plans, such as loans, leases and cash purchases.
So all the homeowner has to do is type in an address! The computers do all the work.
Is the reach of this product limited to areas of the country that get substantial sunlight?
Actually, viability of a solar market has much more to do with the costs of conventional electricity and the availability of incentives than the amount of sunlight. Massachusetts, Connecticut and New York are some of the best solar markets in the country, much better than Florida, Georgia and New Mexico. We cover the continental US and Hawaii, rather than just limit to the most active solar markets. Because we bring the costs down, we make solar competitive with conventional electricity across most of the country.

You've launched this campaign on Return on Change. Why that platform? What about RoC spoke to you?
I was introduced to Sang Lee, the CEO of Return on Change, by Rob Quartel, the CEO of Ntelx, a fellow DC area entrepreneur. Rob serves as an advisor to RoC.
I was impressed with Sang's background as an energy investment banker, and liked the focus of the platform on socially-positive investments. I felt we would appeal to investors looking for a triple-bottom line company.
Sang and his team have been very supportive and engaged. I reached out to a few other platforms, and they didn't seem the same level of personal engagement, commitment and focus. Then when I dug into the RoC platform itself, I found the tools and templates to be very easy to use and helpful. I was able to set up the company in a few hours, promote the opportunity and start generating investments right away.
Why are you choosing to crowdfund this endeavor? What about your experience in seeking capital and pitching to VCs and angels drove you to try crowdfunding?
A few different factors led to the decision to pursue crowdfunding:
Experience. Geostellar is my third successful venture-backed company. I've received investments from top-tier venture capital firms, strategic investors and angels. My first venture capital round of over a million dollars closed in 1998! There is such a formality to the process, in terms of pitching, negotiating and due-diligence, it's all become fairly predictable. I'm an old guy now, and am not finding a lot of value in conversations with venture capitalists. I usually have more experience than they do, and don't want to feel like just another company in their portfolio. The VCs I know who are very experienced are my friends. I can visit with them, grab coffee or lunch and get excellent guidance any time. I don't need to hit them up for money to get good advice. Mark Levine at Core Capital and Don Rainey at Grotech are two VCs I really like who are very generous with their time, and always have something important to contribute when I reach out to them for guidance.
Social Media. The really great venture capitalists share very important insights on social media. I follow Dave McClure, Bill Gurley, Marc Andreessen, Ben Horowitz, Fred Wilson and several others. I feel like I have this great Board of Directors even though they don't know me. They are so generous with their wisdom and insight. I apply their ideas at every opportunity. I don't feel like I actually need them on my board. They're all so busy and have such massive proprietary dealflow channels, I don't know how I would get in front of them in the first place.
Mass Appeal. We've received raves from homeowners across the country as well as the media. Our concept is so simple, a marketplace for solar energy, that we felt a broad spectrum of potential investors would be attracted to the opportunity. This isn't an esoteric technical solution or enterprise play. If people are willing to commit $20K to $30K for solar, maybe they would commit the same to the company making solar energy more affordable and convenient. With solar energy stocks going through the roof, and marketplaces such as AirBnB, Uber, Kayak and OpenTable growing rapidly, we believed we a broad array of qualified investors would be attracted to the Geostellar opportunity.
Stage of Funding. Geostellar is uniquely suited for crowdinvesting right now. We raised $16 million dollars for the development of platform over two investment rounds. So normally, we would not be able to raise funds from individual investors at this point, because the valuation would be too high to appeal to them. They wouldn't be able to achieve a significant ownership stake. So we negotiated a management-led recapitalization that reset all of the preferred shares to common. We are now raising a Series A with the corporate assets that would typically be associated with a Series C round. This represents a tremendous value for angel investors, in that execution risk has been dramatically reduced.
Disclosure: Return on Change CEO Sang Lee is a contributor to Crowdfund Insider. This article contains paid links.

Have a crowdfunding offering you'd like to share? Submit an offering for consideration using our Submit a Tip form and we may share it on our site!

Sponsored Links by DQ Promote