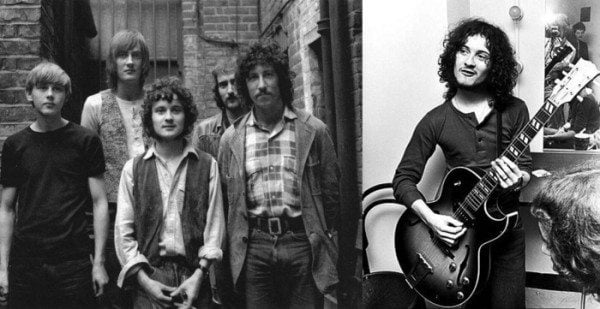 UPDATE: This Kickstarter campaign was cancelled at approximately 1:30 PM EST. The reason for the cancellation comes via a backer update posted today…
Thank you for your support of Jeremy Spencer's tour and music. We have received some truly unfortunate news from Jeremy and have to tell you Jeremy has had to postpone his tour to return to Ireland. We are all tremendously disappointed to lose the opportunity for Jeremy to perform for his fans who have been clamoring for his music and to have to cancel these dates. Jeremy is therefore cancelling his Kickstarter Campaign and all backers will not be charged for their pledge. Jeremy was, however, able to complete Coventry Blue and the rewards will be available for purchase for all of you who pledged. We are setting up a link on Jeremy's website where you will be able to purchase Coventry Blue, Bend in the Road, autographed CDs and vinyl – as well as the signed art prints. Since there are only 10 copies of the art prints – we are reserving those for the Kickstarter backers to purchase. We will be notifying you of details shortly.
Note: this article contains content that some readers may find particularly disturbing.
Taken at face value, a currently-running Kickstarter campaign for Jeremy Spencer's upcoming US tour seems rather innocuous and even a bit inspiring. Spencer is a blues guitarist and one of the original members of Fleetwood Mac, a band that needs no explanation or introduction. He played with the band between 1967 and 1971.
It's the circumstances under which he left and what allegedly followed his departure that have resulted in a Change.org petition urging people to "take a stand against child abuse."
Spencer left Fleetwood Mac in 1971 to join an organization founded by David Berg called the Children of God. This is indisputable fact. That organization has since rebranded itself as The Family International, or TFI. Its web site claims that TFI is "an international Christian fellowship committed to sharing the message of God's love with people around the globe."
Some have called TFI a cult. Various allegations swirl around the group more broadly and around Spencer himself, many of which have been catalogued at xfamily.org. Xfamily.org is a Wikipedia-like site for the purposes of collecting and making public information about TFI.
Spencer's page on xfamily can be found here, and it contains quite a few graphic depictions of child sexual abuse allegedly involving Spencer. Additionally, the site contains findings from a UK court case and subsequent multi-year investigation. Spencer is mentioned in the document multiple times. It also contains articles allegedly penned by Spencer aimed at steering teens away from the world of Rock and Roll, which is depicted as a "slime pit" full of "rampant sodomy."
In 1995 during a child custody case in the United Kingdom, Lord Justice Ward noted that Jeremy Spencer sexually abused his own daughter and the granddaughter of cult founder David Berg while at the Music with Meaning commune, which Justice Ward described as a "particularly corrupt and corrupting organisation" that Spencer "played a central part in. While at Music with Meaning, Spencer also participated in the production and distribution of pornographic videos created for and distributed to David Berg and other members of the cult.  Many of the videos also included sexual performances by young children."Change.org petition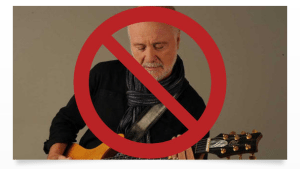 A change.org petition is urging "those who have pledged financial support to consider whether giving money to a child molester and child pornographer is the best use of their financial resources." It has 310 supporters thus far. The feature image from the petition is embedded at the right.
The campaign has three days left to find funding and has garnered $10,416 toward a $10,000 goal at the time of writing. Whether it will be fully-funded when the campaign ends is uncertain at this point.
Have a crowdfunding offering you'd like to share? Submit an offering for consideration using our Submit a Tip form and we may share it on our site!