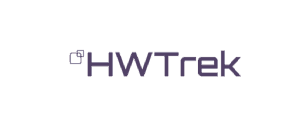 Taiwan based HWTrek has extended their commitment to hardware inventors announcing partnerships with more than 130 (starting with Taiwan's top-tier) manufacturers, including global Original Equipment Manufacturers (OEMs) and Original Design Manufacturers (ODMs) including Pegatron, Wistron, Qisda, and WPG Holdings in Asia. The company continues to fortify its extensive portfolio of manufacturers, comprised of many OEMs/ODMs, whose repertoire includes manufacturing products for leading technology companies in the world including Apple, Sony and Nest.
The goal of HWTrek is to enable inventors of digital electronic products to form valuable manufacturer relationships. HWTrek's newly launched platform streamlines the collaboration between hardware inventors and manufacturers, enabling seamless access to expertise and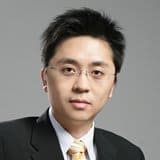 guidance, accelerating time to market and ensuring the success of inventors around the globe.
"Crowdfunding platforms only go so far. Raising the funds is critical, but just part of the overall process. The HWTrek platform takes crowdfunding to the next level, providing inventors with a strategic roadmap and access to expert guidance on end-to-end product design, manufacturing and go-to-market strategy," says Lucas Wang, CEO, HWTrek.
As featured experts on the HWTrek platform, participating OEMs and ODMs also have the opportunity to showcase and demo their solutions to the HWTrek community, enabling inventors to leverage their valuable and tested capabilities and experience.
"We are thrilled to work with HWTrek on the ground floor of innovation," says Tom Liang, CEO, Jorjin Technologies. "HWTrek gives us an opportunity to help contribute to the technology of tomorrow by working with the inventors of today via this unique community platform." Jorjin Technologies is the leading supplier of wireless system-in-package (SiP) modules and application processor system on module (SoM).

"The manufacturer community plays a critical role in the effectiveness of the HWTrek platform, and we will continue to grow the valuable partnerships we have worked to form since our inception," adds Wang. "Featuring these experts' solutions on the HWTrek site enables us to showcase their expertise and industry knowledge, simplifying the selection process for our inventors and fueling collaboration to bring great hardware ideas to life."
Comprised of successful executives in technology design, manufacturing, marketing and intellectual property, HWTrek's global platform of experts enables inventors and experts to openly discuss product design and manufacturing. It also allows experts to provide advice and guidance on creating a successful crowdfunding campaigns as well as assist in the trademarking process – all key ingredients to developing a successful product. To further support inventors, HWTrek also offers the Hardware Acceleration Program (HAP), an incubation program that provides an added level of resources and strategic guidance to facilitate the creation of innovative hardware projects.

Sponsored Links by DQ Promote