Crowdtilt has announced the rebranding of Crowdhoster as CrowdtiltOpen today, and it packs what the platform is calling the "most robust feature set of any crowdfunding tool in the world."
A statement from Crowdtilt CEO James Bashara makes it clear both why the platform was released and what solutions it hopes to disrupt. "CrowdtiltOpen was built with a clear purpose in mind: to allow project creators to host their own crowdfunding campaigns on their own websites," said Beshara. "Coin, Tile, Star Citizen — some of the largest crowdfunding campaigns of all time — have all been self-hosted. I believe they had such success because they controlled their brand, user experience, and customized their campaigns with advanced analytics, retargeting advertising and fully-owning the SEO rush that comes with crowdfunding campaigns."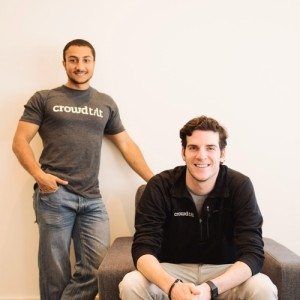 The crowdfunding solutions for Coin and Tile were both developed in-house. Star Citizen has used IgnitionDeck, a WordPress-powered crowdfunding plugin. Crowdtilt clearly hopes to be the first stop for companies like these that seek more control over the crowdfunding experience. It also helps project creators capitalize on the SEO bump a crowdfunding campaign can bring to a domain.
WordPress founder Matt Mullenweg says that "CrowdtiltOpen is doing for crowdfunding what WordPress did for blogging" and calls the move "very smart."
"We're still in the very beginning of what crowdfunding will become, but we predict 15% of commerce on the web in five years will be powered by crowdfunding. What we're witnessing is the economy beginning to reverse itself," said Beshara. "When consumers are empowered to vote with their dollars, business and civic institutions will have to listen. With CrowdtiltOpen, we plan to bring crowdfunding to the commercial, civic and political arenas."
A feature list is below:
Recurring Billing: Allow backers to automatically contribute on a subscription basis;
Bitcoin Integration: Add the ability to accept Bitcoin payments;
Whitelabel: Build out the whole web page and keep your brand's unique look and feel;
Customization: Create a unique theme or choose from customizable or packaged themes;
Analytics Integration: Embed basic CRM technology, as well as integrate third party sites like Google Analytics, AdRoll, Optimizely, etc.;
Reward Tiers: Customize reward levels and add images to incentivize contributors;
No Time Limitations: Launch a 30-day, 3-month or ongoing campaign and have the flexibility to extend or shorten the campaign at any time;
FreetoUse: Pay only standard credit card processing charges at 2.9%+.30 per transaction
Direct Payments: Secure payments through third party with the ability to accept international payments through VISA, MasterCard, Discover, and American Express;
Secure: Certified to PCI Service Provider Level 1, the most stringent level of certification available;
Nonprofits: Accept donations to a crowdfunding campaign with the ability to give backers taxdeductible receipts if you are a registered nonprofit;
Multiple Campaigns: Easily run multiple campaigns at one time;
Open Source: Improve, modify and customize the platform to fit your individual needs.
Sponsored Links by DQ Promote