Turned Away By Local Banks, Business Find Funding in Crowd Lending.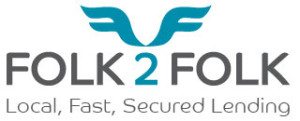 Cornwall based Folk2Folk, a peer-to-business (P2B) crowdfunding phenomenon tailored exclusively for the South West region, has helped to secure loans of a remarkable £20million since it was launched in early 2013.
Folk2Folk crowdlending platform has uniquely position their site for the Westcountry, offering a new model of P2B crowdfunding. The organisation's commitment to returning to the time-honoured, face-to-face style of business lending, rather than simply offering an online channel is viewed as key to its success.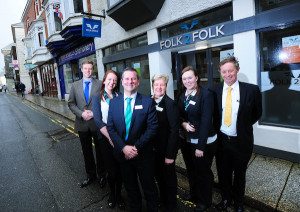 Folk2Folk acts as an introducer, matching up local businesses needing to borrow funds secured against property with lenders looking for a good return on their money – and the knowledge that they are supporting, and investing, in their community.
Peer-to-peer (P2P) lending is growing in popularity across the UK but Folk2Folk is exclusive to Devon and Cornwall, and its strong focus on a personal approach combined with a fast service has proved so popular in the region that Folk2Folk reached the £20m milestone this month ahead of expectation.
The organisation's proposition has been particularly appealing to businesses in the South West's thriving agricultural sector, and enabled the farming industry to invest in itself independently of outside support.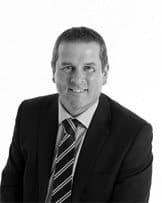 David Brown, managing director of Folk2Folk, said:
"It's an incredibly rewarding achievement to have helped to secure loans totalling £20million to some fantastic businesses in the South West, it is still hard to borrow from the banks, and interest rates continue to be low, so the community is doing it for themselves."

"Equally we've been delighted to work with an ever-increasing number of lenders in the region, and are proud to be providing extremely competitive returns on their money. The interest we've had has been amazing, and we feel confident that our personal approach – and local knowledge – means we can provide unrivalled support to businesses, individuals and lenders in the region."
Folk2Folk was set up in Launceston, Cornwall at the beginning of 2013 by the owners of Westcountry solicitors Parnalls, established in the late 1700s, which had organised private mortgages since the 1930s. The aim was to create a P2B lending platform specifically for the South West, providing a tailored service for businesses and individuals looking to borrow funds secured against property.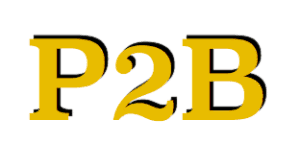 Folk2Folk acts as an introducer, matching applicants with the right investor from its community of approved lenders. Investors are attracted by the highly competitive rates of interest – currently 7 per cent with returns paid monthly – and the protection of property as security.
The service is popular for borrowers looking for interest only loans secured on a property other than their own home as it is accessible, funds are available quickly – within 7-10 days after submitting an application – and the company prides itself on being approachable.
Family-run company Denis Fuller Livestock Transport, based on Exmoor, turned to Folk2Folk for help when it needed to act quickly to secure the ideal property to expand its livestock haulage business. Helen Fuller said:
"We wanted to buy a larger yard when it came onto the market, but organising a bank loan would have taken too long and we would have lost the opportunity. Folk2Folk arranged a loan in time for us to make the purchase, and the whole thing was finalised so quickly.

"The service was very impressive, and a return to the old system of private loans my father used for business years ago. It seems a much more efficient and accessible way of doing things, and we'd certainly consider becoming investors ourselves in the future."
Returning to the traditional approach of a local, community-based lending scheme but ensuring it operates securely – and quickly – to be of maximum benefit to its clients has been a highly successful move for Folk2Folk's backers.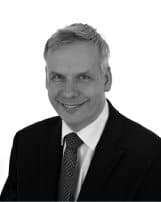 Folk2Folk is chaired by Tim Sawyer, managing director of StartUp Loans which is a Government-funded nationwide scheme to provide loans for entrepreneurs. He said:
"Folk2Folk is a fantastic alternative lending channel just for the South West, which is becoming increasingly important as businesses struggle to secure finance from the banks today following the fall-out from the economic crisis. Our peer-to-business lending is a return to the traditional way of money being borrowed, but it is most definitely the future."
The peer lending industry will be formally regulated from April 2014 when the Financial Conduct Authority (FCA) takes over regulation of the sector – a move welcomed by Folk2Folk, which has operated at the highest standards from its inception.
David Brown added:
"Folk2Folk was one of the first peer-to-peer lenders to insist on loans being secured by a first mortgage over property to protect our lenders' interest, and investors can be sure of competitive returns. We are proud to offer interest rates of currently 7 per cent, paid monthly."
Sponsored Links by DQ Promote