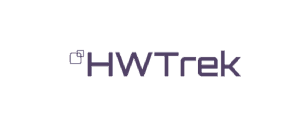 Hardware crowdfunding platform HWTrek (Hardware Trek),  will be participating along with experts from leading global entities at the Hardeggs iFuture Hardware Competition in Beijing, China on March 14, 2014. Focused on the innovative hardware trend and implementing hardware-software combinations, this event integrates world-class resources in the areas of electronic manufacturing, Internet and media to help startups bring their innovative hardware inventions to market.
Initiated in December 2013 by e-commerce site Cogobuy, Hardeggs has won the interest and support of prominent international entities including 3W, Beijing Grains Valley Capital, Beijing Makerspace, Demohour, Intel, JD.com, Legend Capital, Microsoft Ventures, Qihoo, Xiaomi, Xilinx and now HWTrek.
The competition mirrors HWTrek's commitment to helping small startups bring their crossover hardware innovations to market faster and more seamlessly than ever before. Hardeggs winners will collaborate with HWTrek design and manufacturing experts in regards to product design and manufacturing, successful crowdfunding campaigns and the trademarking process leveraging the company's newly launched consumer electronics community platform. Victors will also have the opportunity to utilize HWTrek's Hardware Acceleration Program (HAP), an incubation program that provides an added level of resources and strategic guidance to facilitate the creation of innovative hardware projects.
Hardeggs was inspired by the recent successes of several Asian startups such as wearable sports technology company Zepp, whose sales volume exceeded $100K and revenues skyrocketed to over $10M, and HiWiFi, a router maker, who successfully raised tens of millions dollars in Series A funding.