For crowdfunding issuers, a bad actor in the ranks could be the difference between a successful campaign and a nightmare scenario. Of course, it can be difficult to determine whether or not an individual is a "bad actor" by the SEC's standards. This is where CrowdCheck wants to help.
The due diligence service provider has announced the release of a new "Bad Actor Report" that aims to protect issuers from these pitfalls.

There is no single database that a company can check for bad acts. CrowdCheck says the lack of a comprehensive, price-appropriate solution to the bad actor issue has led some issuers and their advisers to use questionnaires, asking officers and directors, in effect, to state whether they have committed any financial frauds. Brian Knight, CrowdCheck's VP for Platform Services, thinks this approach is inadequate. "After all, liars lie," he points out. "When you are screening for frauds, asking 'Are you a fraud?' isn't going to work."
We recently talked to Brian Knight about CrowdCheck's Bad Actor report. He explained why it is important and a bit about how CrowdCheck is gathering data for issuers….
Crowdfund Insider: What makes complying with bad actor rules in the private marketplace so challenging?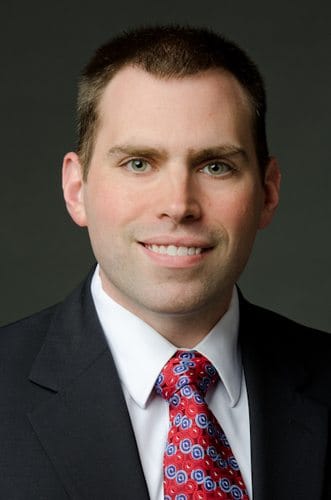 Brian Knight, CrowdCheck: It is largely a challenge of understanding the nuances of the rules and creating a product that provides the client with an actionable answer (person is likely clean, person is likely prohibited etc.) Solving the problem isn't as simple as running a background check. You need to know what to look for and what your results mean, all for a price that the market could sustain.

What are the consequences of noncompliance for issuers specifically? Why should they be particularly careful to remain on the right side of these provisions?

The regulatory consequences are that if you don't comply and there is a "bad actor" in the mix you lose your exemption from registration. This means your offering violates the securities law and your investors get a rescission right so they can undo their investment.

Functionally, explain some of the processes and tools your procedure leans on to generate this report. Taking "reasonable care" is important in this context. How are you helping issuers and intermediaries to take "reasonable care?"

We start with a proprietary mix of databases that we designed to look at the entire scope of the bad actor rule, all eight enumerated categories. We then have trained folks who know what to look for and what matters in this context, since not every hit on a database may be disqualifying. Finally we put this together in a package that provides the client with an actionable answer right up front.

With regards to reasonable care – the truth is it would be cost prohibitive to be 100% sure, and the SEC understands that and doesn't require 100% certainty, just reasonable care. What they require is that you do the work necessary to reasonably believe the person isn't a bad actor, and while that doesn't require making people take lie detector tests or submit to interrogation sessions, it also means you have to make appropriate efforts to screen for the required info. What you have to do will vary depending on what your relationship with the person in question is. If they are someone you know really well and have known for a long time you may be able to get by with your belief, but if it is a person you don't know well, since what we are screening for is frauds, I don't think just asking them "Are you a fraud?" is going to work. Making a check of the data out there is a far better idea.

Sponsored Links by DQ Promote