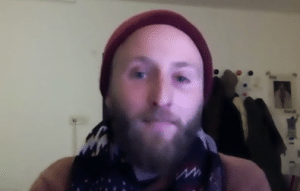 Hey, this week we got through a whole episode of Inside Crowdfunding without any major glitches! Success!
Alon and I had a great conversation with Nick Meehan of The Lobby. Nick's project piqued our interest after he was profiled in a piece for Vice. It's clear that the idea struck a chord.
We sat down with Nick and talked about his idea, where he got the inspiration and a bit about his background. It's interesting that we get to discuss all of this with him even as he is still iterating on his original idea. For example, all of the legal ramifications of a platform such as this haven't been ironed out yet.
Alon and I also talk about the big news of the week, including FundersClub's first exit (congratulations!), a bit about a recent bill to establish an intrastate stock exchange in Michigan and more.
Watch below…