CCFG Investments today announced the launch of a new real estate crowdfunding website; DiversyFund offers real estate investments to accredited investors through its digital platform.
"A website that offers our clients the opportunity to browse and select specific projects they wish to invest in is very timely," says Craig Cecilio, President of DiversyFund.
Through DiversyFund backers pool their money together to buy shares of property without the added responsibility of rehabilitating, developing or managing the property. Combining money allows people to get into the market for a small investment while diversifying their portfolio.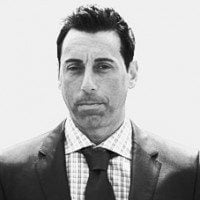 DiversyFund will showcase real estate projects and offer investment options for as little as $5,000, making it available to a variety of investors.
"All our transactions are underwritten, 100 percent transparent and accurately reported," says Cecilio.
DiversyFund is backed by CCFG Investments, a privately held real estate investment firm specializing in alternative financing. In 2013, Southern California based CCFG invested over $27 million with a steady increase in returns.