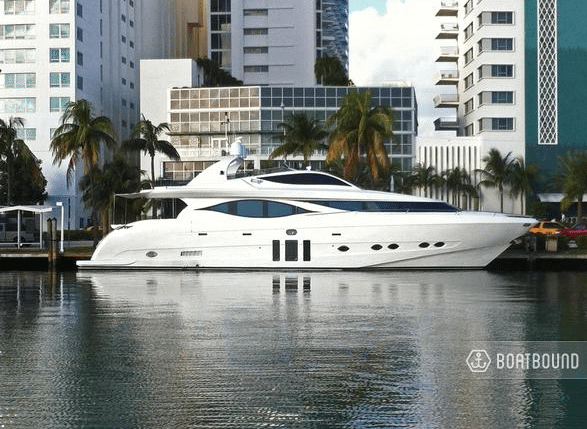 After taking AngelList by storm in 2013, Boatbound has raised $980K in commitments and has room to invest up to 1.1 M with its  OurCrowd equity crowdfunding campaign; their campaign ends today.  Boatbound is the nation's fastest growing "pier-to-pier" boat rental marketplace in the United States, likened to Airbnb and Uber for boaters.
"We believe whether it be your home, boat or any other luxury asset – people have less time to enjoy them and are looking for ways to monetize their investment in ways never possible," says J.C. Raby, a Partner at Boston Meridian. "According to a recent PhoCusWright report,* the collective market for Rent by Owners (AirBNB, VRBO/HomeAway) is approximately a $25 Billion market in 2014 , and with over 12 million recreational vehicles in the United States according to the USCG, we see this as an extremely lucrative derivative market opportunity and a prime target for consolidation by existing Vacation Home Rental consolidators or related Travel & Hospitality providers."
When questioned why Boatbound "moored" with OurCrowd,  Zack Miller, Head of Investor Community at OurCrowd responded:
"We've focused on Israel as an investment destination — it's hot, the startup industry is booming, and we have decades of experience and success making investments there. Boatbound was really excited about the opportunity to work with OurCrowd's global investor base (we have active investors from over 23 different countries). The real benefit of equity crowdfunding is not only an efficient way to raise capital — it's the fact that a startup firm can tap dozens of wealthy, influential angel investors all over the world. These investors, with skin in the game, are highly motivated to contribute not only capital but their expertise, their influence, and their relationships. Boatbound is interested in building a truly global business — tapping our global investor base is a great way to enable that to happen."
Miller continued, "Much of the story about Boatbound has to do with 3 things:
1) the sharing economy and the fact that peer to peer business is exploding (based on Airbnb). Boatbound isn't just a website — they've lowered the friction in the total boat rental experience (insurance, towing, education, etc.)
2) this model of taking a depreciating asset (boats) that people love but rarely use (avg. 17 days/year) and turning into an asset that can drive rental revenue is really exciting for both boat owners and boat renters.
3) One of the largest boat manufacturers in the U.S. has invested smart money in Boatbound. We think this strategic partnership will enable BB to scale both in terms of supply (boats on the platform) as well as increased awareness and demand for boat rentals."

Boatbound's company info is described on OurCrowd: Boatbound aims to capitalize on the US Coast Guard's research. For many in $6.9 billion boating industry, boats become idle, expensive depreciating assets. Boatbound enables boat owners to rent out their boats via a marketplace  of renters and owners that solves the problems specific to boat rental — insurance, safety screening, towing, and instruction — all via a safe and secure platform.

Additional facts: Within 6 months post-launch, Boatbound already has thousands of boats listed across the US and secured over $2.5 million in bookings planned in its first season (since its June of 2013 launch).  Boatbound amassed its largest boat rental fleet in San Francisco, its first target market. The company has generated over $2 million in planned bookings and the company is now expanding aggressively into South Florida. The company's revenue model is based on charging a 5% fee to the renter and capturing 35% of the rental fee from the boat owner. Based on conversations with industry experts, if Boatbound is successful in capturing even 0.5% – 1.0% of total registered boats in target U.S. geographies, Boatbound could generate over $100 million in revenue.
The recent exclusive partnership with American Sailing Association (ASA), the leading authority on commercial sailing schools in the United States, will anchor Boatbound in the boating industry, introducing more people to the sport of sailing via ASA schools, training, and certification programs.
"We are passionate about growing the sailing community through Boatbound and could not think of a better partner than the American Sailing Association to make it happen. As we continue to expand the Boatbound brand, we believe introducing new boaters and sailors to ASA and their world class certification courses and sailing schools, will further enhance our focus on a safe Boatbound experience," said Aaron Hall, Founder of Boatbound.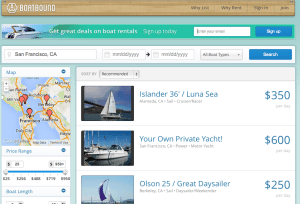 What the ASA partnership means for Boatbound boaters:  "Boatbound members will receive access to ASA's extensive library of tutorials, educational and destination focused content, as well as discounts on ASA sailing certification courses. Once a sailor completes a certification course, they will have the ability to add the ASA credentials to their boater profile on Boatbound. This enhancement will give boat owners using the Boatbound platform confidence in the qualifications of future renters. In addition, all ASA members will receive a $25 boating credit to use toward renting a boat  in any one of the thousands of Boatbound destinations."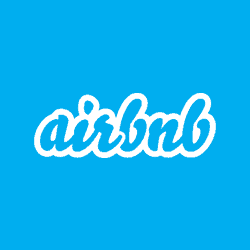 Initial AngelList backers include: 500 Startups, Benjamin Ling, Kima Ventures, Expansion Venture Capital, Atlas Venture Partners, Dave McClure, David Beyer, Fabrice Grinda, Semyon Dukach, Haroon Mokhtarzada, Mike Walsh, Jim Patterson, Tim Csontos, Ding Zhou, Kevin Lee, Apostolos Apostolakis, and Joel "J" Mueller.
Other key partnerships added to the Boatbound's fleet include Airbnb (web traffic and joint marketing in key markets such as South Florida), West Marine (boat parts), Boat U.S. (boat towing), the American Sailing Association (instruction), and BOATERexam.com (safety).
___________________________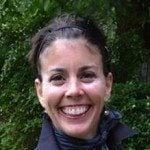 Erin Hobey taught college literature and writing for several years.  She currently serves on the board at Hopewell, a therapeutic farm community in Cleveland.  She graduated from Brown, was a Bosch Fellow in eastern Germany and then earned her MA from Dartmouth. Food, fashion and film crowdfunding particularly interest Erin; she looks forward to exploring creative projects.  Erin may be contacted via email at [email protected] or Twitter.

Have a crowdfunding offering you'd like to share? Submit an offering for consideration using our Submit a Tip form and we may share it on our site!

Sponsored Links by DQ Promote