In the past few months, we've seen a steady increase in crowdfunding emails. It seems like the hip thing to do now: 5 out of 10 emails now start with "Can you help us promote our Kickstarter campaign, so we can build this cool product!" There shouldn't be anything wrong with that, but it is starting to annoy me and most of the writers on our staff.
The above is an excerpt from an article that ran on The Next Web yesterday entitled "I'm suffering from crowdfunding, Kickstarter and Indiegogo fatigue." In summary, TNW co-founder Boris Veldhuijzen van Zanten dishes on the fact that he and his staff are growing tired of pitches involving crowdfunding campaigns.
We all saw this coming, right? Crowdfunding has its fair share of Kool Aid drinkers like any burgeoning movement, and especially as a movement rooted in access to capital… who doesn't need money? Having said that, as more and more people turn to crowdfunding to raise money it's going to becoming increasingly difficult to cut through the noise and convince people that your project is the one worth covering.
So how do you combat the fatigue and get the story? A few ideas…
Rely less on earned media and more on your own network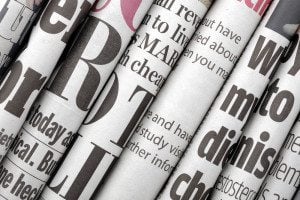 To an extent, it is just going to be harder to get earned media for crowdfunding campaigns in the future. Period. There's more and more competition out there and there's no turning back now.
Having said that, remember that the name of the game is raising cash. Getting a story in Highly Relevant Publication can be a great means to the end, but don't lose sight of the end. Pragmatic preparation ahead of a campaign's launch can and often should cover for any difficulties in earning articles after you've launched. If you've already hit your crowdfunding goal, it'll hurt a lot less when the publication you were hoping to target says no.
Here's what not to do: come up with an idea, launch a campaign with little to no focus on fundraising ahead of time and start pitching media once the campaign is live. Or, in short, don't rely on media exposure for your funding. Build up your network ahead of time. Pull all the funding from friends and family you can. This is important for another often overlooked reason: the media is a lot more likely to cover a campaign that is already funded. We love covering the winners.
If you've already hit your crowdfunding goal, it'll hurt a lot less when the publication you were hoping to target says no.
Focus on the product, not the campaign
When pitching media, is the crowdfunding campaign the focus of the pitch or is the product of the campaign the focus? If the focus is the campaign, you're going to be less likely to earn the article. "Kickstarter," "Indiegogo" and "crowdfunding" are increasingly terms that turn writers off entirely.
Here's a thought: don't bring it up. Pitch the product and why a publication's audience just has to hear about said product. (Note that "product" means a lot of things… art projects, creative works, whatever the campaign is set to produce. It doesn't necessarily mean a tech gadget.) Once you've piqued interest, mention the crowdfunding campaign. Don't make it the focus of the pitch.
Bring something that works and leave the vaporware
This is at the core of the TNW piece. Crowdfunding is rife with vaporware. It's undeniable. From the piece…
But as a consumer, this is starting to turn into a world of vaporware, where it becomes our responsibility to turn dreams into reality. When those dreams are super-fantastic, it turns out great. But as the concept of crowdfunding becomes more popular, the amount of bullshit, vaporware, nonsense, unrealistic and "you are wasting my time" category of products becomes bigger – and it is starting to drown out the few viable products.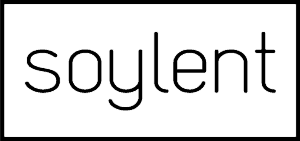 This is where I think video can come into play in a big way. Don't tell me, show me.
If you're making a tangible good or a digital good that can be easily distributed, consider offering a demo – in person if applicable or by mail or email if that isn't possible. You also have to keep ethics in mind. Offer to send a demo with return postage, for example, and encourage a robust and honest review… but eschew trying to bribe a journalist with free product.
Rob Rhinehart did this during and after the Soylent campaign and it earned him some huge media hits. It also made for some excellent, entertaining long-tail journalism.
You aren't desperate, right? So don't ask for help!
A lot of pitches go something like this…
Hey Publication! I love your web site and I wanted to tell you about my crowdfunding campaign on Platform. We've raised $3,000 and we need your help to get to our $15,000 goal. … and more about the product, etc. etc.
Don't ask the media for help. Put yourself in the journalist's shoes. A journalist's job is to bring relevant topics to their audience, not help those that read their articles. How can you frame your project in a way that speaks to the goal of relevancy? Answer the question of why your project is relevant to the audience. What makes it unique?
Make said author feel like they're doing their readership a disservice in not covering your story. Don't ask for help. Demand attention instead.
Turn to a PR professional for help
There are a handful of crowdfunding consultants and PR companies out there that can help with earned media. Many of them have existing relationships with top-tier publications. If pitching isn't your thing, consider a hired gun. Crowdbuilder is one example of a company that exists in part to help crowdfunders pitch the media. No solution is going to magically do the work for you or make up for a campaign suffering from the problems mentioned above, but they can help the newbies in the crowd with the process of earning media hits.

Having said that, vet contractors and third-party solutions carefully. Ask for case studies, examples and references. Do your due diligence and avoid getting sucked into the dream of something for little to nothing.

Sponsored Links by DQ Promote