First Equity Crowdfunding Offering in Italy Closes Overbooked.

The equity crowdfunding portal Unicaseed has announced the first ever, successful share offering following the legalization of investment crowdfunding in Italy.  Unicaseed, a subsidiary of Unicasim, is the first Italian crowdfunding portal to be authorized under the Market Supervisory Authority (Consob).
The crowdfunding campaign launched on December 31, 2013 – the same time the Unicaseed portal was launched.  The startup, Diaman Tech, raised almost  € 160,000 in a funding effort that took 3 months to complete. The round closed over-funded by almost 10%.  The small business is a software company that has developed an application to analyze potential investments.  Reportedly 65 investors, including several small banks, now own 20% of the fledgling company.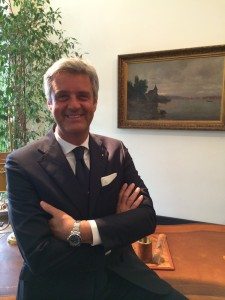 Unicasim Managing Director, Leonardo Frigiolini, commented on the platforms first close;
"We are really pleased with the result because irrespective of the outcome of the round itself (which cannot but be considered as satisfactory ), having positively closed the first "window" deal under regulation in Europe has certainly contributed to closing the circle surrounding the multiple reasonings expressed to date by the financial community following the issuance of DL 179/12."
The success enjoyed by Diaman Tech and Unicaseed was seen as a broader victory for the entire Italian crowdfunding ecosystem.  The process has laid the foundations for a new type of capital formation that hopefully will be a transparent and flourishing system.  Unicasim, through the Unicaseed portal, wanted to offer its contribution to the system "Italia". They see the result as a team win, for a process that started over a year ago.  Unicasim from the outset wanted to rise to the challenge assuming the burden (and now the honour) of acting as a trailblazer on what was still new territory in the finance world.
Recently the European Commission released comments on their approach to pan-European crowdunding while several countries, including Italy, have moved forward with national legislation as governments move to adopt the new form of finance.
Have a crowdfunding offering you'd like to share? Submit an offering for consideration using our Submit a Tip form and we may share it on our site!