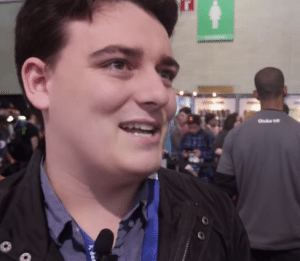 Reviewed.com caught up with Oculus founder Palmer Luckey to talk about his company's recent acquisition. When Facebook bought Oculus for $2 billion, it ignited a firestorm that left many backers of the famed Oculus VR headset Kickstarter campaign crying foul. Luckey doesn't see it that way at all, and he says that the response to the move was overwhelmingly positive.
A lot of the people that are having the reactions, they don't know what we know. They don't know the big picture, and there are a lot of good reasons for what we did. And we – internally, we're all very happy with the deal.
Luckey says that a vast majority of the developers he spoke with are thrilled about the acquisition. Why? Because it guarantees that games with Oculus support will have an enormous user base to sell to. Facebook is a social media giant, boasting over one billion monthly active users.
Watch the short interview below…