PCH International's e-commerce platform, ShopLocket, launches Blueprint today, a new media resource and email digest targeting hardware entrepreneurs.  ShopLocket has been working with many of the most successful hardware crowdfunding campaigns ever.  Their new site will feature news, daily interviews, resources and guidance from leading industry experts. Compelling information on how to succeed in the hardware space has been fragmented and inaccessible.  Blueprint wants to solve this challenge by being the definitive source entrepreneurs rely on for essential tips, and expertise, focused around the hardware evolution.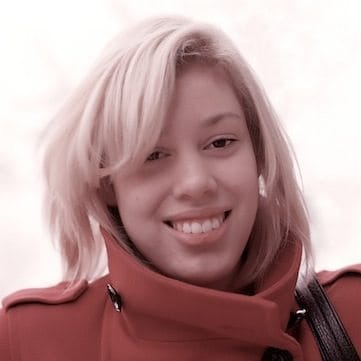 Shoplocket, co-founded by Katherine Hague, was acquired this past January by PCH International – a global organization that services consumer product development from every stage.  PCH, founded by Liam Casey, also has an associated accelerator in Highway 1.
The acquisition by PCH may be curious at first blush, but at closer inspection it quickly becomes apparent there is vision behind the methodology.   As ends meet in the cycle of hardware development, Shoplocket – and now Blueprint- define the variable in the equation.  From product concept to evolutionary growth to global retail commerce, the ecosystem is now complete.  Makers now have one stop to crystalize their concept and then, if viable, bring it to market reality.

Shoplocket has become a go-to e-commerce platform for crowdfunding alumni.  Check out their site today and you will recognize more than a few big name hardware crowdfunding campaigns on the Shoplocket site.
In a recent conversation with Katherine, she stated that,
"We are a site that actually cares about the long term success of these hardware products.  The crowdfunding platforms do a great job up until the end of the campaign but we pick up where they leave off."


Shipping to a hundred different countries can be a herculean task.  Shoplocket quickly became the answer to these demanding questions for many successful hardware campaigns.
Katherine continues sharing that her fascination is  "how do we launch companies that scale successfully".   She wants to make certain their crowdfunding success is a stepping stone to something much bigger.  Shoplocket wants to aid in creating a long term relationship with customers for these hardware companies but they also want to be there when the next Apple is discovered.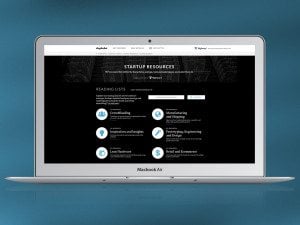 As technology makes creation more accessible and crowdfunding efficiently allocates capital resources, barriers to hardware development have declined.  The operational process of bringing a lone prototype to mass market is still pretty tough though.  Many entrepreneurs simply do not have the necessary tool kit to manage such a process.  Over 50 percent of crowdfunding campaigns fail on Kickstarter.  This number is estimated to be greater on Indiegogo.  In the design & technology categories the failure rate climbs higher.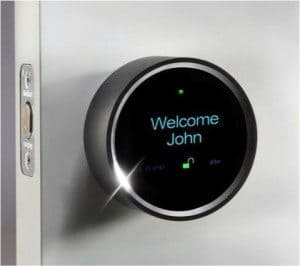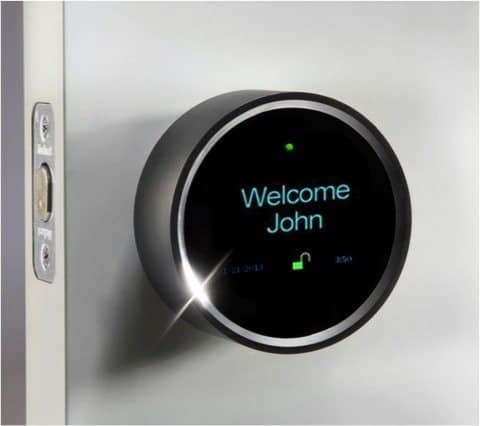 The number of successful hardware crowdfunding campaigns that experience shipping delays is estimated to be an incredible 84 percent of the total.  Look at the top 50 most successful campaigns – I guarantee you will find many delays alongside disgruntled backers.
Problem meet solution: ShopLocket has compiled the tools and resources dedicated to supporting every successful hardware startup.
Blueprint will offer industry insights on news and best practices, a huge collection of relevant resources and articles, a worldwide events calendar and the ability for readers to directly ask questions to Blueprint's curated panel of high-level industry experts. Blueprint is meant to serve as the definitive online destination to support hardware entrepreneurs at every step of their journey, as they navigate the ins and outs of bringing a new product to market.
Blueprint will also provide daily interviews from founders of product companies and industry influencers that are fuelling the hardware ecosystem.
The starting lineup of Blueprint interviews will include:
Chris Anderson, 3D Robotics
Julie Uhrman, CEO of Ouya
Dale Dougherty, President & CEO of Maker Media
Cyril Ebersweiler, Co-Founder of HAXLR8R
Kate Drane, Indiegogo
Tom Igoe, Co-Founder of Arduino
Bunnie Wang, BunnieStudios
Zak Homuth, Upverter
Nick Pinkston, SF Hardware Meetup
Michael Buckwald, Co-Founder/CEO of Leap Motion
Marc Barros, Moment
Scott Miller, Dragon Innovation
Eric Ries, The Lean Startup
Renee DiResta, Principal at OATV
"The launch of Blueprint will invoke a new wave of understanding and perspective around the hardware space," states Katherine. "Our goal is to inspire creators who dream of being the next Steve Jobs – and give them the ammunition to help bring those goals within reach."
Blueprint is one of the many steps that PCH International and ShopLocket are taking to make product design, manufacturing and sales a more seamless experience for entrepreneurs.