Fresh off the announcement of The Eisner Awards nominations, Kickstarter announced three of its crowdfunding campaigns made the list. The projects were Dax Tran-Caffee's "Failing Sky;" Brandon Perlow and Paul J. Mendoza's "Watson and Holmes," which was nominated twice; and Ben Acker and Ben Blacker's "Thrilling Adventure Hour."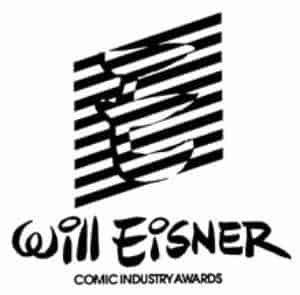 The Eisner Awards, also known as the Will Eisner Comic Industry Awards, is the special award event that honors the creative achievements in American Comic books. It is also known as the comic industry's equivalent to the Oscar Awards.
Sharing his feelings about the big news, Dax Tran-Cafee stated to Kickstarter,
"I panicked. And then I ran circles around my kitchen counter for several days straight. I had my housemate pinch me a lot, but that didn't exactly help. I also lost all my social propriety, blabbing to people on the street that I had an Eisner nomination, and being flabbergasted when they knew what that was. "

He continued, "I suppose I don't have the emotional tools to deal with this kind of news, and am hoping to wake up any moment, because this is just that crazy. I haven't drawn a single panel since, 'cause I can't figure out what to do next with my life."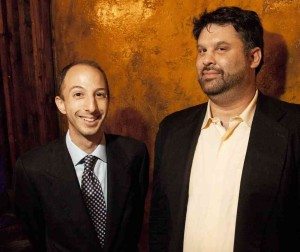 Also sharing his and Ben Blacker's immediate reaction, Ben Acker noted, "We were over the moon. We have such respect and admiration for the other nominees, both in our category and outside of it. It's even a cliché to say it's a cliché to say it's an honor to be nominated, but it's a cliché for a reason and that reason is that it's absolutely an honor to be nominated. It really is. You get all grateful to the people that were part of it – all our amazing collaborators on the book, the people with whom we do the show, the Kickstarter backers, everyone.
He then added,"You can't help but feel this great swirl of gratitude and you realize that stuff you're thinking (and tweeting) sounds like the kind of speech people give when they win awards. 'I'd like to thank the Academy.' And that's when it lands what an honor it is to be nominated. You feel like you won."
Finally, Brandon Perlow revealed, "Last Friday my writer – Brandon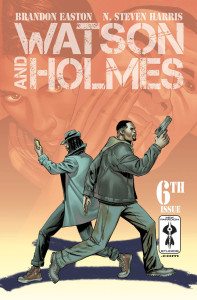 Easton – for issue 6 [which was funded by Kickstarter] posted that he had something major happen to him. I asked him on Facebook and he said we got nominated for issue 6. I was blown away. He said we should be getting the same mail soon. Well, to my bigger surprise we got another from the Eisner. A best new series nomination as well. It was hard to only tell my team and family about this. It feels good to know the hard work and high quality we put in this series is recognized by our industry."
Have a crowdfunding offering you'd like to share? Submit an offering for consideration using our Submit a Tip form and we may share it on our site!