First State Enforcement of Crowdfunded Project – Asylum Playing Cards Raised Funds on Kickstarter.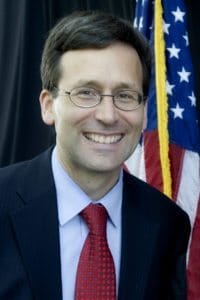 Washington State Attorney General Bob Ferguson today filed the a consumer protection lawsuit involving crowdfunding claiming to be the first in the nation. 
The AGO lawsuit is against Edward J. Polchlepek III, otherwise known as Ed Nash, and his company, Altius Management, who ran the "Asylum Playing Cards" crowdfunding campaign in 2012 on Kickstarter. Under Kickstarter's terms of use, consumers who back a Kickstarter project make a financial pledge in exchange for an agreed upon product or "reward" that the project is legally required to deliver.
Backers pledged funds in exchange for decks of playing cards featuring a "retro-horror theme" and other similar items. The AGO alleges Polchlepek and Altius took consumer money and failed to deliver the promised playing cards and other rewards to these consumers. 
"Consumers need to be aware that crowdfunding is not without risk," said Ferguson. "This lawsuit sends a clear message to people seeking the public's money: Washington state will not tolerate crowdfunding theft. The Attorney General's Office will hold those accountable who don't play by the rules."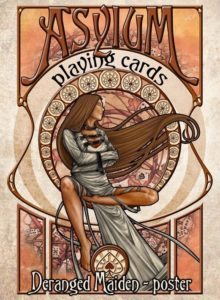 The Asylum Playing Cards campaign raised $25,146 from 810 backers, including at least 31 from Washington state in 2012. The campaign involved a project to print and market a deck of cards and other items featuring artwork created by a Serbian artist.
Project backers were promised the playing cards and other rewards with an estimated delivery date of December 2012. To date, the project has not been completed and none of the backers have received any of the promised items or any refunds. Additionally, the company has not communicated with its backers since July 2013.
Kickstarter's terms of use make clear that companies are legally obligated to fulfill the promised rewards or provide consumer refunds.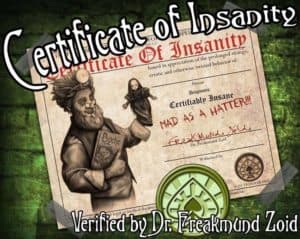 The complaint against Altius Management and Edward J. Polchlopek III, filed in King County Superior Court, seeks:
Restitution for consumers;
As much as $2,000 per violation of the Consumer Protection Act in civil penalties; and
The state's costs and attorneys' fees for bringing the suit.
Jilted supporters of this campaign were contemplating taking actions in other states.
Kickstarter spokesperson Justin Kazmark commented on the filing;
"Tens of thousands of incredible projects have been brought to life through Kickstarter. We want every backer to have an amazing experience, and we're frustrated when they don't. We hope this process brings resolution and clarity to the backers of this project."
Sponsored Links by DQ Promote