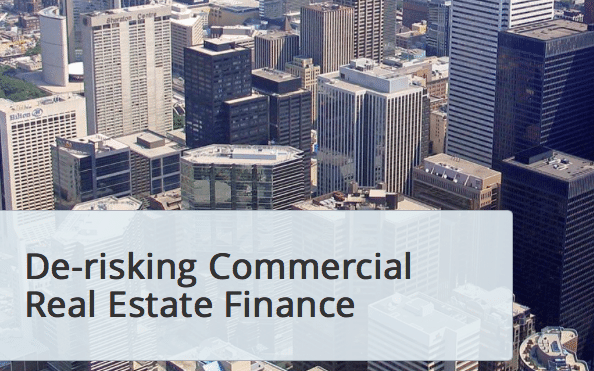 During an exciting crowdfunding campaign on OurCrowd,  the Real Estate Financial Data startup CredFi surpassed its targeted $310,000 by 149%, posting over $463,000 in funding.  To date, neither detailed financial nor investor information has been disclosed to non-investors. Future consumers may look forward to continued updates on the company's website, Cred Fi.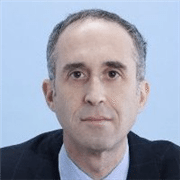 Helmed by CEO Ely Razin, who worked at Thomson Reuters after selling his company Expert Ease Software company to Thompson, the CredFi team includes Director of R&D Davis Schwartz, Director of Credit Risk Modeling Marlene Lavenda and Director of Commercial Real Estate Almog Avisor.
CredFi's website declares the need for de-risking commercial real estate, calling for more transparency:
"Commercial Real Estate and related Finance markets were not the only cause of the Global Financial Crisis…but they sure didn't help.  These markets are notoriously opaque, making the job of Financial Institution, Financial Regulator, and even Finance Department mighty tough.  We at CredFi have brought together experts in Commercial Real Estate, Credit Risk, and Big Data to help address the need for greater risk oversight in the CRE Finance markets. With the backing of one of the world's leading venture capital firms and close relationships with our markets, look for us to blow away assertions that there is no better way.  Stay tuned for exciting product announcements to follow…."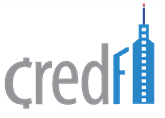 Noted further, CredFi emphasizes its relevance to the trifecta of financial institutions, owners and investors, respectively:
"For Financial Institutions: Manage your ongoing Credit Risk for the post Financial Crisis era.  Whether you're a bank, fund, insurance company or other financial player, CredFi will help you engineer continuous risk oversight, to the outright joy of you…and maybe even your regulators."

"For Owners: Manage Credit  Quality and Risk, as to your tenants and you. Whether you're a public REIT or a first time building owner, Credfi will help with ongoing positioning of yourself as well as risk oversight of your tenants that allows you options for action, enough to make even your most crotchety banker happy."

And lastly, "For Investors: Manage your investments like the…investments you always thought they were . For funds,  family offices, and other financial investors, continuous credit quality checks will flag risks and issues, from the moment of the deal into the distant future."
Have a crowdfunding offering you'd like to share? Submit an offering for consideration using our Submit a Tip form and we may share it on our site!