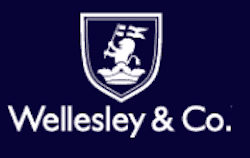 According to a recently published survey, "frustrated" savers are looking to peer-to-peer (P2P) platforms for higher rates of interest than those offered by banks – but want reassurance over the risks before they invest, a UK survey has found.
The survey of over 2,000 people, run by Populus and commissioned by Wellesley & Co, one of the UK's fast growing peer-to-peer lenders, also uncovered crucial differences in attitudes to P2P, across the UK's regions, socio-economic groups and even between the sexes.
The survey suggests that there is significant pent-up demand for P2P investing which will be released once ordinary savers have more comfort over risk and regulation – something which is already happening as the industry came under FCA regulation on 1 April 2014.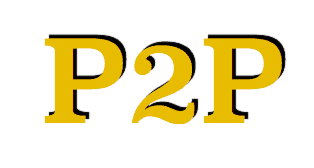 Trends uncovered by the survey reveal that:
Of those surveyed, over half (53%) knew about the P2P industry with one in ten (9%) describing themselves as very familiar with it
The average amount invested is £2,717 with men typically investing more (£3,432) then women (£1,748)
The highest average investment (£6484.97) was found in households with a total income of between £34,001 and £41,000 demonstrating the industry's appeal and accessibility to ordinary savers
Respondents were more likely to increase the size of their current P2P investment if:

They were able to incorporate their investments into an ISA (47%)
It offered better interest rates than those currently offered by traditional banks (44%)
There was clearer regulation of the industry (34%)

Clearer regulation (19%) and better interest rates (21%) were also key factors in attracting investment from those who don't currently use P2P platforms
Of those who invest:

34% said they did so to support individuals and small businesses with women more likely than men to cite this reason (45% vs. 27%)
31% said they were tired of poor interest rates from banks with men more likely than women to cite this reason (38% vs. 21%)

Strong regional variances in awareness of P2P with respondents in Wales (58%) and Scotland (55%) most likely to be familiar with the industry. Respondents in the North East (65%), Yorkshire and Humberside (54%) and West Midlands (52%) the most likely be unfamiliar with P2P.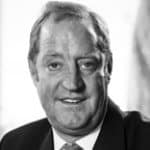 Graham Wellesley, Founder and Joint CEO and Chairman of Wellesley & Co, said:
"P2P is for the many, not the few – and there's huge demand out there that is about to be unleashed. This survey challenges the notion that P2P lending is something that only the wealthy can afford to do. The average amount invested is less than £3,000, and many Wellesley customers invest less – you can get started with us with just £10."

"It also reveals that P2P is not a niche, exotic concept: the majority of people who took part in the survey have heard of it. What's holding them back is sensible caution around the risk and transparency factors inherent in many traditional P2P models."

"That inhibiting factor is being swept away as the industry matures and more sophisticated P2P models come on to the market. For example, Wellesey has a unique secured lending model in which we the management put our own skin in the game, using our own money to make loans before assigning those loans to customers. This means that if any loan were to go sour, we'd lose our money first, hugely de-risking the proposition for customers."

"Last month we closed on an £8.1m property-secured loan– the largest of its kind in the industry and twice the size of the previous largest loan. That's evidence of the huge demand out there which we believe is about to be unleashed."

"This is a regulated and increasingly transparent industry whose time has come. P2P lending has the potential to become the natural mainstream investment choice for ordinary savers, over traditional banks and building societies."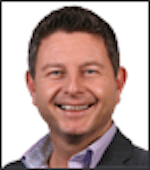 Kevin Mountford, Head of Banking, Moneysupermarket.com said:
"Savers continue to suffer due to the low bank base rate environment and the fact that banks and building societies are still sitting on cheap 'Funding For Lending' money. Thankfully however there are meaningful alternatives with a rise in the number of people using P2P platforms. Whilst P2P businesses do not fall within the FCS most do have some sort of protection and now that they come under the wing of the FCA the platforms are clearly gaining increased credibility and worth serious consideration."
Wellesley & co. is a P2P platform that makes asset backed loans.  Currently the company has a loan portfolio of about £20 million.

Sponsored Links by DQ Promote