CoAssets, South East Asia's first real estate crowdfunding platform, would like to welcome Dr. Jeffrey Chin Ph.D. as a mentor and private investor. Dr. Chi is currently the Vice Chairman of Vickers Venture Partners and he is also Chairman of the Singapore Venture Capital Association. His experience covers a variety of industries, including information technology, healthcare and media.


CoAssets Chief Technical Officer Dr. Seh Huan Kiat stated, "Dr. Chi has been mentoring us in his personal capacity since CoAssets started last year. To a large extend, the good traction and response we are seeing today is result of his strategic guidance. After many months of mentoring us, we are very happy to have him on board as a private investor."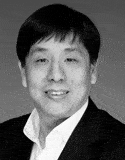 CEO of CoAssests Mr. Getty Goh noted, "Dr. Chi is a very well regarded members in the venture capitalist community and he is known to be an astute businessperson. From the business standpoint, we are encouraged that Dr. Chi has decided to be one of our shareholders. This reinforces our belief that the whole crowdfunding movement, not just for real estate, is gradually gaining recognition and momentum in the region."
At present, CoAssets is incubated by Expara IDM Ventures Private Limited, an early stage venture capitalist firm based in Singapore, and is funded by the National Research Foundation of Singapore through the Interactive Digital Media Programme. As part of the funding arrangement, Mr. David Ng, a finance industry veteran, sits on the board of directors for CoAssets.
"As the saying goes, 'no man is an island,' and this is definitely true for startups," Mr. Goh explained. "With all the help that we are getting, we are starting to see our efforts yield results. A good example was at a recent event that CoAssets puts together for a UK developer on April 24th.  During the event, the developer was able to secure pledges of more than $700,000 within an hour, which goes to show the potential of what real estate crowdfunding can do."

He continued, "CoAssets is a targeted leads generations site and part of what we do is to put together networking events where developers can get to directly meet the funders. We do not get involved in the fundraising and no monies come through us. Beyond the event, the developer will have to meet up with the funders to go through the legal paperwork, due diligence, etc. But the strong response is an encouraging sign and it is testimony to the support and advice that mentors like Dr. Chi, Mr. David Ng, and the Expara team have been giving us."
Dr. Seh then added, "In terms of future plans, we are in the process of scaling the business. We are starting to get more opportunity providers to come to us and we need to grow the team as well as the user base to keep up and demand. The real estate crowdfunding market is a very new area and there are definitely many growth opportunities. We are in the process of raising more funds to bring CoAssets to the next level, and, hopefully, we will be able to find even more suitable partners and investors to work with."

Sponsored Links by DQ Promote