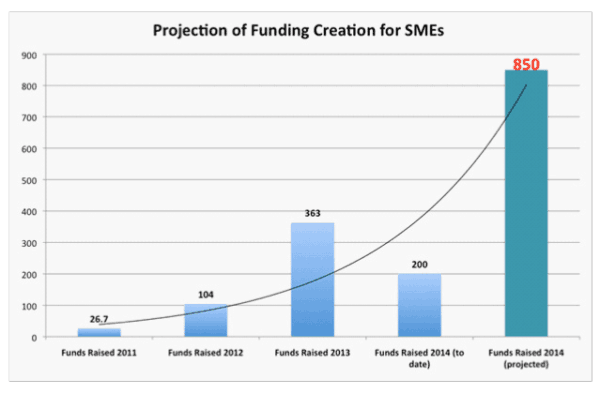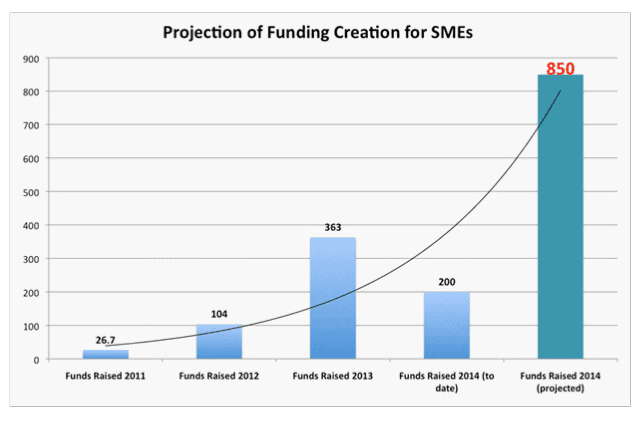 Crowdfunding Continues Dramatic Growth.
Knowledge Peers, a UK based research and networking firm that covers the investment crowdfunding space,  has released another sector forecast on UK crowdfunding. Their process includes sourcing data directly from equity crowdfunding platforms, peer to peer lending sites and other associated investment  crowdfunding platforms.  The report states that in 2014 the
crowdfunding sector will deliver £850 million of funding to UK businesses representing an increase of 135% from 2013.
Knowledge Peers, as part of their Alternative Funding Network, claimed there were 42 active funding platforms in the United Kingdom today.  Including donations / rewards based platforms that number jumps to  175.  As with any emerging industry, crowdfunding has been in a phase of rapid growth as new participants enter the market but they believe there is a consolidation period beginning;
"The large rush of new entrants exhibited in 2013 will lessen. The retention of 2013's new entrants will certainly be tested in 2014. With the exit of 9 platforms (mostly in the later part of 2013 and the first quarter of 2014), we believe that the industry is on the start of a consolidation phase."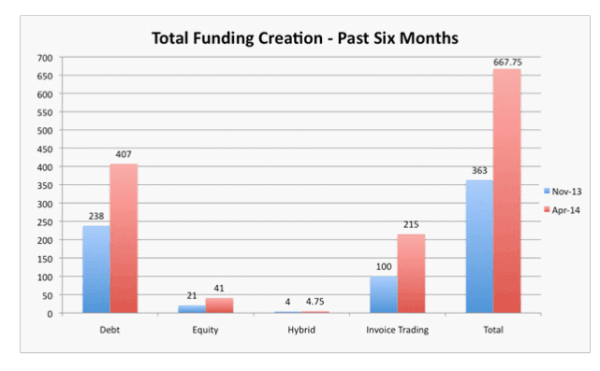 In the first quarter 6400 active investors participated in the various forms of investment crowdfunding with the majority investing in debt models at 82%.  Their network predicts that approximately 9000 small and medium size businesses will seek funding through crowdfunding in 2014.  The report also indicates an increasing success rate for both debt and equity offerings but colors that increase in the fact that success rates are not uniform across all platforms.  Equity crowdfunding success improved from 28% to 31%.  Debt based platforms improved from 67% to 76%.

The entire report is available for download on the Knowledge Peers site.

Sponsored Links by DQ Promote