Singapore based CoAssets, one of South East Asia's first real estate crowdfunding sites, has announced that Bastien Jack Pte Ltd, an investment crowdfunding opportunity from the United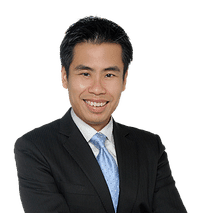 Kingdom listed on the platform, will be making their first payout to crowdfunders in June 2014.
"As real estate crowdfunding is still in its infancy, we always welcome such positive news. As the co-founder of a real estate crowdfunding site, we want to show that platforms like ours can give property developers a viable way to reach out to funders and strategic partners. On the other hand, we also want to show investors that they can use our platform to access and research worthwhile deals," said Mr Getty Goh, Chief Executive Officer of CoAssets.

"From the investors' perspective, real estate crowdfunding presents an alternative way to grow their money. Specific to this opportunity, the developer is giving funders monthly payouts and the annual returns worked out to be between 9% and 11%. This is more than what banks are currently offering; hence it is not surprising that many users were keen to meet the developer to find out more. Apart from regular consumers, we are getting attention from several accredited investors, angel investors, boutique real estate private equity funds, etc. to use CoAssets to source for opportunities. That is a very encouraging sign as it means that we are starting to get quality deals on the site," Mr Goh added.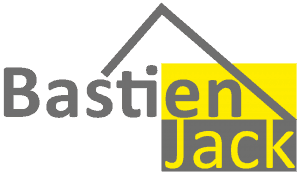 CoAssets is a targeted leads generation site and organizes frequent networking events for opportunity providers to directly meet with potential funders and partners. During the last networking event organized for Bastien Jack, more than 80 crowdfunders attended and pledges worth more than S$700,000 were obtained from the one-hour session.
"The US, Europe and UK Real Estate Crowdfunding scene is growing exponentially, hence I am very excited to see that real estate crowdfunding is starting to take off in Asia with companies like CoAssets taking the lead. As a UK developer I have the choice between crowdfunding and traditional funding lines, which, at first glance, might appear as a cheaper and even easier option. Nonetheless, I feel that crowdfunding offers so many benefits. Our initial efforts have produced fantastic results and I feel the future is bright for real estate crowdfunding movement," commented Mr Brett Alegre-Wood, Chairman of Bastien Jack Pte Ltd.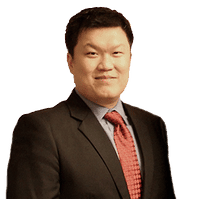 Dr Seh Huan Kiat, Chief Technical Officer of CoAssets shared his thoughts on the recent developments;
"With more payouts being made over time, we believe that trust and confidence towards real estate crowdfunding will gradually increase. Nonetheless, property projects are inherently quite risky and funders must be aware of what they are getting themselves into. At present, only those who are registered developers, registered agents and project owners can list on CoAssets. While we curate who can list opportunities, funders should ultimately do their own due diligence before jumping into a deal. That is why we place a lot of emphasis in providing robust research tools. For example, we recently developed research tools for the Vietnamese real estate market to assess whether property deals there are worthwhile. Some users find such tools particularly useful as there is presently not much information in these developing markets,"

"Moving ahead, we believe that we offer a very different value proposition as compared to other real estate crowdfunding sites. Unlike those sites, we do not have our own deals to promote. Instead, we aim to simplify the whole crowdfunding process by developing online research, legal as well as transaction tools. We also want to help developers, bulk buyers and other crowdfunding sites reach out to the masses. While this may not fit squarely into the regular crowdfunding business model, we are doing this as we passionately believe that this will help bring real estate crowdfunding to the man on the street," Dr Seh added.
CoAssets is a real estate group buying and crowdfunding platform. The platform is supported by the Interactive Digital Media Programme of the Media Development Authority (MDA) and funded by the National Research Foundation (NRF). Officially launched in Singapore on Jul 2013, it currently more than 2,500 registered users. In terms of deals, since February 2013, the total value of deals listed on CoAssets is more than S$30million (US$25million) and the amount successfully funded currently stands at more than S$7million (US$5.6million).

Sponsored Links by DQ Promote