Pulsar Capitalizes on Fast Growing LED Industry.
It's an exciting time for Pulsar, a well-established UK-based manufacturer of LED lighting, which has raised over £356,000 in its equity crowdfunding campaign on Syndicate Room.  A significant portion of funds raised to date, £250,000,  has notably been contributed by Pulsar employees and management. Pulsar seeks to raise £600,000 for the 10.9% equity offered.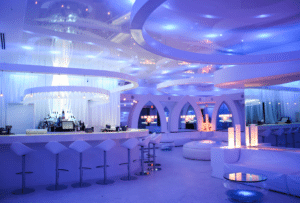 Pulsar specializes in providing LED lighting where light failure is highly visible and/or light replacement is complex, dangerous or costly to remedy (e.g. high rise buildings, bridges, etc.). LED lighting is the fastest growing segment of the architectural lighting marketplace, an area in which Pulsar holds many valuable product design trademarks and patents.
While detailed financial and investor information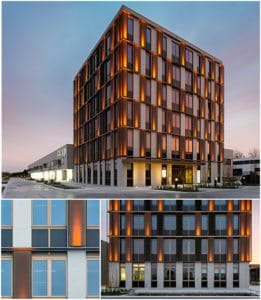 regarding Pulsar's crowdfunding campaign remains disclosed only to registered Syndicate Room investors, much information is publicly shared on its campaign and informative video.  The company reports its broad and varied client base comprising studios (BBC, Sky, ITV, Sky Sports), buildings (Bahrain World Trade Centre, Sava Bridge Belgrade, Millenia Tower Singapore) and events (the Commonwealth Games opening ceremonies, Jay-Z concerts, Magna Carter world tour). The forty year old company prides itself on build quality across its product ranges. Pulsar works with to understand customers' varied requirements and build a fully specified solution (power, color, temperature, beam angle, transition, glass or non-glass front) that satisfies customers' needs and requirements. With a well-positioned and proven product offering and scalable supply chain, Pulsar is ready for growth.
Additional public details: The company has a 25,000 square ft manufacturing facility in Cambridge, where the lights are manufactured and tested.  Over half of the company's sales take place outside the UK (US, Europe, Mid East, Australia).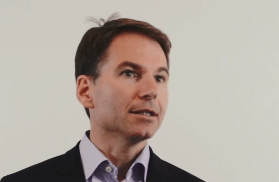 Per Pulsar's campaign video, CEO & Chairman Brian Pohl highlighted two key areas focused for growth and a "time, knowledge and design effort":  Architectural Lighting ("improving the quality of the optics and types of LEDs that Pulsar currently uses") and Industrial Lighting.  Campaign funding will be used toward R&D and supplementing Pulsar's salesforce in Industrial Light and Colored Lighting.
Pulsar's "actively involved" management team is led by LBS grad CEO & Chairman Brian Pohl, an experienced VC investor who previously worked as an MD of Arlington Group plc (listed VC fund and delivered 1,100% NAV increase in 3 years, ½ in realized cash). When discussing his exit strategy, Pohl plans to hold stock in Pulsar for many years. Before joining Pulsar,  LBS grad and COO Andrew Hilbert, worked as a CFO of turnaround and growth companies and a Manager in KPMG's Operations Practice in London. CFO Blaise Dalton-Brockwell joined Pulsar in 2008 and focuses on financial controls and manufacturing efficiencies. Currently the company employs 48 employees, with a combined "600 years of experience."  Many recent hires are LBS grads.

Lead investor on Pulsar's campaign is Vancouver-based David Dueck, the CEO & Chairman of National Importers for Canada and the UK. Dueck is an experienced venture capitalist who sits on a number of boards. David C. Dueck serves as the President of Grantham Holdings Ltd., McAllister Industries Ltd. and DCD Ventures Ltd. Mr Dueck served as Acting Chief Financial Officer of Photon Control Inc. (2009-11). He is involved in the ownership and operation of small and medium sized businesses in a variety of industries, including food, steel manufacturing, real estate, software and manufacturing and marketing of a number of patented products. He serves as a Corporate Director for over 20 Canadian companies.
________________
Have a crowdfunding offering you'd like to share? Submit an offering for consideration using our Submit a Tip form and we may share it on our site!