It seems, every year, kids young and old run to the store to find something special for their dads, but end up just giving him a tie or a sports-related item. This has even turned into a ritual of unfortunate and painful gift giving.
Here on Crowdfund Insider, we're always looking for the next "big thing" to fall in love with, whether its for our cellphones or a new video game. What better way to celebrate the day for dads than sharing our favorite gadgets that are campaigning right now?
Check out our Top 5 Father's Day list below.
Homey, The Living Room – Kickstarter 
Known as a speech-controlled home automation, Homey allows you to talk to you home to control everything: from lights to music from climate control to TVs. The device talks to many appliances and the user controls it. Say whatever needs to be done when it needs to be done and Homey will take care of it. Homey also learns the user's routines includes which things to do and how to make the user happy. Anyone can use Homey and it is there for the user when they need it.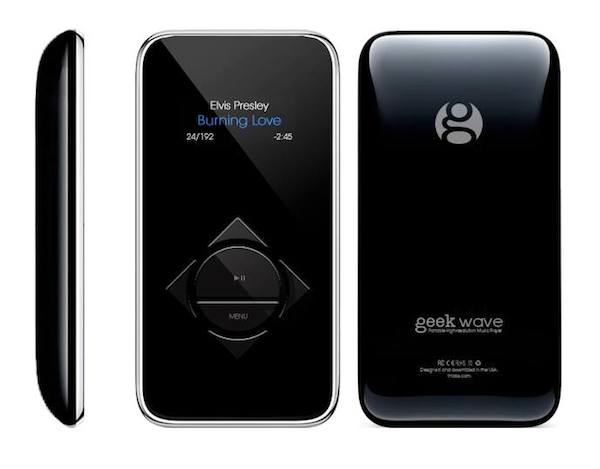 While it's considered the next-generation iPod, founders of the Geek Wave disagree and notes it's more than that. It's a non-compromise portable music player. The Geek Wave has taken the best ideas from hundreds of different music players on the market and combined them to create a high-performance portable music player that can be taken anywhere.
With the Geek Wave, the user gets: the highest resolution audio available; drag and drop music management with expandable storage; an intuitive user interface; ten processor cores; a large interchangeable battery. Geek Wave is known as the only 32 bit/384 kHz PCM capable, native DSD player in the world. This means the user can feed anything, from MP3's to even DSD128 files.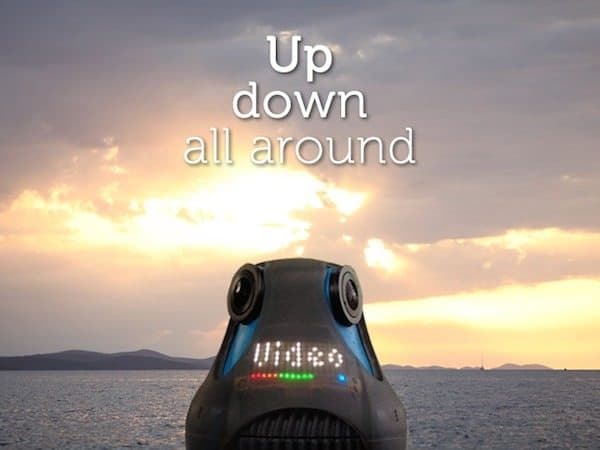 It may be dad's day, but every photographer will really appreciate this one. Considered as the world's first fully HD 360° Camera, the 360cam delivers real time streaming video over WiFi, recorded video and still photos in the palm of your hand. For the past two years, the GIROPTIC team had dedicated its work to overcoming preview 360° technical limitations and has invented a ground-breaking design, with innovative engineering and easy-to-use interface.
The 360cam features a unique, egg-shaped design, incorporating two key proprietary innovations: three, 185° fish-eye lens with optical assembly that delivers the industry's largest field; each of the lenses are synchronized to simultaneously capture and stitch images in real time inside the camera to produce a breath-taking, all-around view.
The results: A camera that, with one click, doesn't miss a thing. Dads and photographers alike will appreciate the 360cam during those random photo opportunities.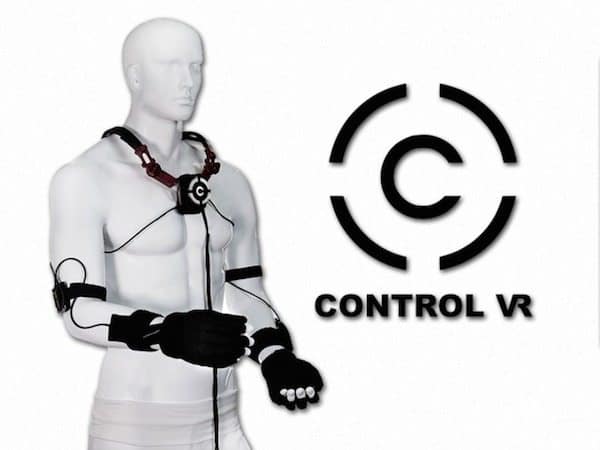 Control VR is a next-generation wearable technology that turns your hands into the ultimate intuitive controller for PCs, VR and beyond. Dad's that love video games will have a chance at playing incredible games with this virtual reality gaming system. The Control VR was designed to be versatile and used with a variety of operating systems and platforms. Control VR provides a more robust way for users to navigate menus and unlock the power of Google Glass and other augmented reality systems. It also provides an easy and intuitive way to navigate PC applications by using the user's hand movement without limiting them to specific lighting conditions or line-of-sight issues found with optical hand tracking solutions.
The Control VR team notes the system is set out to change the world and provide the tools consumers need to control their world like they always imagined and for developers to start making applications that will improve our lives for the better.
XenoShyft Onslaught – Kickstarter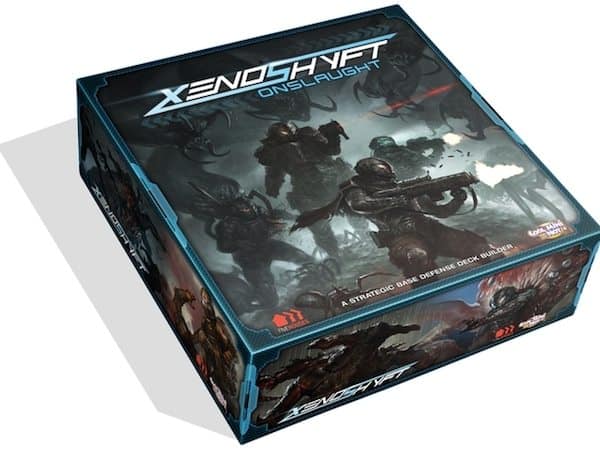 If your father is anything like mine, he will enjoy a great sci-fi boardgame that really makes you think. XenoShyft Onslaught is a base defense deck-building game for 1 to 4 players that will each take on the role of a commander in the NorTec Corporation. Your task is to defend your division of the base as wave after wave of horrific aliens attempt to destroy everything, including the corporation's strip mining operation. Using array of troops, weapons, armors, and technology cards, players must last nine rounds as the alien hordes bombard the NorTec base in increasingly difficult waves.

The game contains: over 400 cards that feature the best art seen in an original I.P. game; one large fold-out poster gameboard, that is a great way to learn and teach the game because it clearly displays where cards go; a rubber-backer play mat that duplicated the center of the poster gameboard, perfect for organizing the resource pool and for players who utilize a smaller gaming space; 2 D10 dice, 20 cardboard wound makers, 20 cardboard ability makers, for tracking base health, damage on NorTect Troops and Hive Aliens, and used or exhausted abilities; finally, the gamemakers have spend a great deal of time designing the vacuum-formed tray.

Have a crowdfunding offering you'd like to share? Submit an offering for consideration using our Submit a Tip form and we may share it on our site!

Sponsored Links by DQ Promote