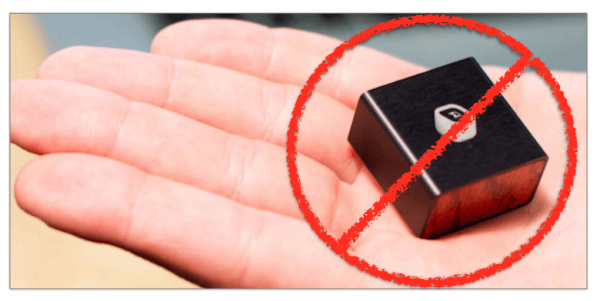 This is something that doesn't happen to often. The MBLOK campaign on Kickstarter hit their $120,00 CAD crowdfunding goal last Thursday, June 12th – only to see backers abandon the project as questions arose to the viability of the device.
MBLOK, a hardware device we covered earlier this month as it rocketed out of the gate quickly raising a majority of their requested funds, was a cool concept to create a wireless external storage device that could stream movies, music etc. thus boosting the amount of data your iPhone could store and access on the go.  MBLOK promised to deliver a small, elegant piece of hardware with 300 hours of battery and up to 256 GB of storage. Plenty to carry around dozens of movies to watch wherever you may – all without internet access.  While the creators appeared sincere and dedicated to product delivery the crowd decided to pull funds to the point the campaign closed today a bit over $10K CAD shy of their goal.  After besting it a few days prior.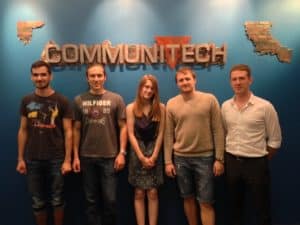 Last week things were pretty rosy at MBLOK as they posted a laudatory update thanking their supporters:
Thanks everyone for helping us reach our goal. We wish we had time to interact with you a little more and post more updates during our campaign. We have been very busy lately meeting interested investors and potential partner companies. With your support we have attracted a lot of positive attention.
Thanks again,
The MBLOK team
How quickly things changed as the final update posted yesterday shared the MBLOK's teams acceptance their project would not be funded on Kickstarter.
Hello Backers, we thank you for staying with us till the end. We tried very hard to make our product a reality and we will not give up. This campaign has been amazing in terms of experience and feedback from all of you. However, we regret to announce that we will most likely not be funded with Kickstarter.
If you still believe in our product, you can pre-order your MBLOK free of charge on our website that will be available by the end of this week. Help us by showing your continued interest.
We will be posting updates of our progress on our facebook page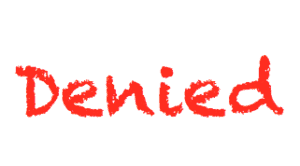 So what went wrong?  A cool device in search of funding – sounds like a perfect crowdfunding marriage.  Unfortunately for Kwelea, the company behind the project, backers asked a growing number of questions and the responses from the creators were not sufficient to allay their fears the project could be completed.  If you are looking for all of the play – by – play you can review the backer comments here.  Crowd wisdom came to force with several backers leading the charge poking holes in the entire proposition. From tech chops, to necessary funding, to unknown follow on investors; it is pretty much all there.

For better or for worse, this is one of the collaborative characteristics of crowdfunding.  Backers and their opinions can turn the crowd – and this clearly occurred.  There have been more than a few successful crowdfunding campaigns that should have never been funded. Perhaps the crowd is learning to be more cautious with their money?  Kwelea states they are determined to deliver their dream somehow.  We will wait and see.
Have a crowdfunding offering you'd like to share? Submit an offering for consideration using our Submit a Tip form and we may share it on our site!