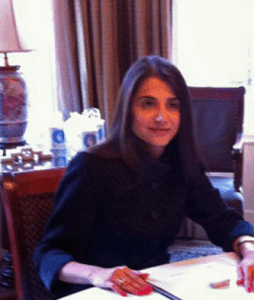 NIN Ventures is rolling out two new alternatives for investing in their NIN Ventures Technology (QP) Fund. First is investment using a defined benefit plan and second is investment from a self directed IRA. This new initiatives will truly make venture capital available to all asset classes. CEO of NIN Ventures Nin Desai noted,"We are committed to making it easier to invest in venture capital."
NIN recently listed a crowdfunding offering on Crowdfunder looking to raise $5 million in capital.
A Defined Benefit Plan is a retirement plan that can invest in a wide range of securities and investment products including venture funds. All contributions made to this plan and subsequently are top line tax deduction for the business whether it is a sole proprietorship, an LLC, an LLP, a P.C., a C Corp. or an S. Corp. The investment growth is also tax deferred under the umbrella of the Defined Benefit Plan. For this purpose NIN Ventures is working closely with Robin S. Weingast & Associates (or RSW). RSW would help establish this plan using a separate account with a new plan tax id number and RSW would also prepare the legal plan trust documents. RSW will calculate the maximum contribution that could be made to the plan and then the client would invest directly in NIN Ventures as the plan's investment.

'Self-directed' is a descriptive term that is used to describe how some IRA providers administer the assets they hold. With a self-directed IRA the client controls what their IRA is invested in. Self-directed IRAs allow investors to hold 'alternative' assets within their tax deferred retirement plan; assets like private placement in a venture capital fund. Like any IRA investment a self-directed IRA has built in tax deferred growth and thus an individual will not pay capital gain tax on the growth of the investment.
The return will flow back to the self-directed IRA and will not be taxable to the account holder. A self-directed IRA allows for true diversification that is not otherwise achievable in a standard IRA portfolio. In order to facilitate this NIN Ventures has teamed up with The Enturst Group, which will help set up an IRA with the Entrust Group and direct that investment into NIN Ventures Technology (QP) Fund.