Millennium Trust Company, a provider of alternative custody solutions to institutions, advisors and individuals, recently launched three new white papers aimed at financial advisors and asset managers to help them identify and understand new opportunities in the alternative asset space.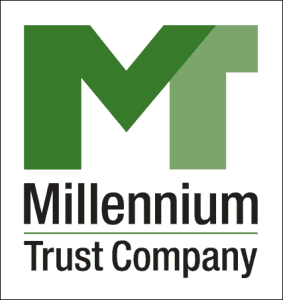 The first white paper, "New Opportunities In The Alternative Asset Marketplace" discusses what alternative assets are, provides an overview of the alternative asset marketplace, and reviews some of the challenges that have made it difficult for individual investors to access and understand alternatives.
The document dives into how uncertain financial markets and increased investor demand have led to regulatory changes that are transforming the alternative asset industry while simultaneously creating opportunities for innovative financial technology firms. The white paper highlights ways in which some responsive financial services firms – such as custodians that specialize in the custody of alternatives – are developing technology and service solutions to meet the rapidly changing needs of both institutions and investors.
The second white paper, titled "New Opportunities In The Alternative Asset Marketplace: Peer-To-Peer Lending" examines the ways that pioneering custody firms have been working to support the growing, yet relatively new, online peer-to-peer lending industry.
While media coverage has mostly looked at how the developing P2P space has caused a disruption in the traditional bank lending model, there has been little mention of how these changes have impacted the role of the industry's critical service providers, including qualified custodians. This paper discusses this issue by examining what forward thinking firms are doing to address concerns about the safekeeping of client assets in this growing alternative asset class.
The third, "New Opportunities In The Alternative Asset Marketplace:  Crowdfunding" examines how relatively new investment opportunities presented by crowdfunding are becoming the best example of "creative destruction." In other words, crowdfunding is becoming a disruptive force in the traditional model of how individuals and companies can secure capital by going directly to investors as opposed to long-established system of going to local banks or Wall Street.
Driven by the credit crunch, investor demand for alternative investment opportunities, the JOBS Act and a growth in technology, this market has exploded in recent years. Of course, as this market continues to grow, today's custodians must evolve along with it. Those that can't, or those that don't, will miss out on a potentially huge opportunity, finding themselves sitting on the sidelines unable to meet the needs of current and prospective clients.
Managing director of the Alternative Solutions Group at Millennium Trust Reggie Karas stated,"It is an interesting time to be involved in the alternative investment industry. Education is almost always cited as a key concern for advisors and individuals who are looking to allocate to alternatives.

"As an independent custodian, we don't give investment advice-or talk about the 'why'-but we feel our custody work with many of the leading alternative investment platforms gives us unique insight into the 'how'. These white papers are a result of that work and are meant to offer an educated look into how these online marketplaces and supporting service providers are creating new opportunities for investors and to offer some basic education about alternative investments."
Sponsored Links by DQ Promote