ShareIn Provides Equity Investment from £40,000 to £1m for UK Companies.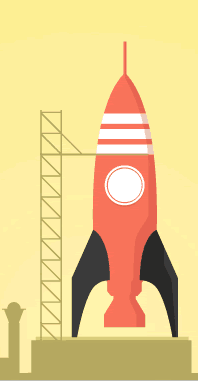 UK based ShareIn, an investment crowdfunding company launched in 2012, has been authorised by the Financial Conduct Authority (FCA) to operate its equity based platform into the wider UK private investor market. Simultaneously the company also announced the launch of a new crowdfunding campaign on ShareIn for Flexpansion, a predictive touchscreen typing solution.
Tthe ShareIn platform, designed exclusively for British technology and health focussed companies, is now open for anyone to become an investor. ShareIn states this sets them apart from seed equity crowdfunding sites that operate "Unregulated Collective Investment Schemes", which are only allowed to deal with professional clients, high net worth individuals and sophisticated investors.
"For sites that do not have full FCA authorisation, the only option for ordinary people to invest is to agree to classify themselves as a professional client, which means they must waive their rights to complain to the Financial Ombudsman Service or to claim compensation under the Financial Services Compensation Scheme," said ShareIn CEO,Jude Cook. "We are very excited to be one of the few UK equity crowdfunding sites to offer true crowd investment, ensuring that we help keep the crowd in crowdfunding!"

"Anyone who agrees not to invest more than 10% of their "net investible assets" can invest on ShareIn," added Cook. "It's not just for the rich or people already involved in early stage finance."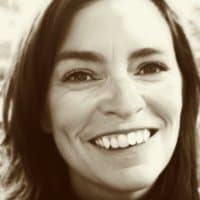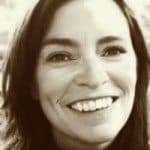 ShareIn is the first Scottish company to be authorised under the new crowdfunding regulations that came into effect on April 1, 2014. Earlier this year, 3D holographic imaging company, Holoxica, became the first company to be successfully funded on ShareIn, and Flexpansion becomes the latest company to seek fundraising on the platform.
Designed for mobile devices, Flexpansion provides professional-level word prediction to help enhance touchscreen typing, rapidly learning its users' personal writing style and improving the quality of its suggestions. In addition to word completion, next-word prediction, autocorrect, the software uniquely also expands any shorthand, with no prior training required. Flexpansion can reduce typing by up to 70% and has particular strength in sectors using specialised language, such as healthcare and law.
"After seeing the great success that Holoxica had with its crowdfunding campaign, we are excited to commence the launch of our equity crowdfunding campaign on ShareIn," saidDr. Tim Willis, CEO, Flexpansion. "ShareIn is unique in its focus on technology and this made it a clear leader when it came to choosing the right platform for our campaign."
"We are delighted to welcome Flexpansion into the fold here at ShareIn, and wish them the best of luck with their campaign," said Jude Cook,
The ShareIn platform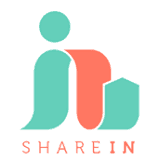 ShareIn is designed specifically to provide equity investment from £40,000 to £1m for inspirational UK companies looking to change the world through innovation, engineering and science.

With ShareIn, equity investors get a share in the future success of a technology company they believe in.

ShareIn provides a platform for individual investors who want to invest in technology companies, from as little as £10 upwards. In addition to the potential future reward that can be gained by owning shares in a start-up company, UK Government tax breaks can reduce investment risk by more than 70%.

For the right investor, initiatives such as the Seed Enterprise Investment Scheme (SEIS) and the Enterprise Investment Scheme (EIS) can actually eliminate the financial risk of their investment altogether.

ShareIn offers investors a self described "best-of-breed share structure", where every share carries voting rights and establishes professional, fair legal arrangements between the shareholder and the investee company, without forcing the use of a middle-man/nominee structure and the associated fees.

ShareIn also sets itself apart by focussing closely on company valuations, asking companies to justify their valuation to potential investors in an extensive section containing data on actual money spent to date and the estimated costs to replicate the company to its current state. In addition, ShareIn provides investors with a secondary market for their shares, via a bulletin board to enable investors to sell their shares.

 

Sponsored Links by DQ Promote