Mid-West Based Debt & Equity Portal Offers Pre-Vetted Real Estate Deals to Investors.

Grand Rapids based Loquidity, a debt and equity real estate crowdfunding platform, has fired up its digital marketplace for premier real estate assets initially targeting the Central and Midwestern U.S. The new platform will enable real estate professionals to publicly advertise their pre-vetted deals and provide accredited investors  access to some of the fastest-growing real estate markets in the country. The platform's launch allows investors to capitalize on
the Midwest's continued economic recovery, including lower unemployment rates and increased manufacturing activity, helping drive strong demand for multifamily and commercial property development.
Loquidity launches with a competitive $3.4 million deal, $1.4 million of which is being raised on the platform, for a 72-unit multifamily property in Grand Rapids, Michigan. The city was recently named as the best place to own rental property in the U.S, according to All Property Management's annual survey of 75 U.S. markets. The platform's founders are leveraging decades of combined real estate investing experience in the region to curate top-tier opportunities for accredited investors, who can contribute as little as $5,000 per deal. Loquidity will focus on real estate investments in Michigan, Illinois, Ohio, Wisconsin, Iowa,
Nebraska, Minnesota, Missouri, Kentucky, Pennsylvania, Virginia, Tennessee, Indiana and Kansas.
"We understand the real estate markets in this region better than anyone," said Jesse Clem, the co-founder and CEO of Loquidity with more than 15 years of experience as a senior leader within Fortune 500 corporations. "With a strong jobs market, a rebounding manufacturing sector and a thriving property market, the Midwest is becoming a prime target for real estate investors in the U.S. and internationally. Loquidity specializes in commercial and multifamily properties, which we believe will provide stable, risk-adjusted yields for our investors with significant potential for capital appreciation."
Real estate sponsors seeking debt or equity financing for their projects can benefit from Loquidity's growing network of active investors interested in the revitalization of their local communities. The Federal Reserve Banks of Cleveland and Chicago noted in an April report that demand is strong for multifamily housing and commercial property and that key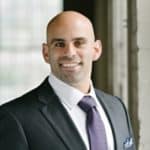 industries in the region are growing steadily.
"A lot of people have overlooked the Midwest when searching for quality real estate assets," said Loquidity COO Joe Elias, who has more than 15 years' experience in real estate development in the region. "In reality, our deals represent an incredible value to investors as the employment rate and other economic variables improve. We also anticipate strong interest from native Midwesterners who want to help bolster their communities while realizing a financial return."
Sponsored Links by DQ Promote