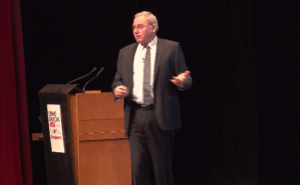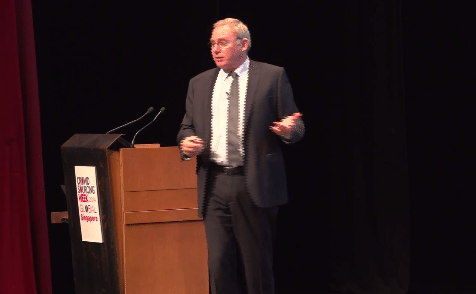 Crowdfunding champion Paul Niederer, the founder of ASSOB – one of the earliest equity crowdfunding platforms around, recently shared some insight into his experience with investment crowdfunding.  ASSOB or the Australian Small Scale Offerings Board.  He has incorporated some actual empirical data regarding this new form of capital formation – and it involves non-accredited investors too.  (One would think the regulatory class would be closely following this information in their run up to final rules in the US)
Niederer posited that "success leaves clues" and shared some of his experience after having raised $11.4 million by reviewing the 16 most successful startups.  Most of these companies were targeting seed money  or as he described the process: Bootstrap, ASSOB then Angel/VCs.
To quote some of his findings:
Raise size. $425,000 to $1,592,000 with an average of $637,666. You may seek to raise less or more than $600k but our experience has shown that an opportunity with a convincing, compelling and credible story, coupled with a balanced, passionate and likeable team generally raises from $500k upward for an equity raise.
Average amount raised daily. $680 to $6,076 with an average of $1685. So if you are out to raise some equity funding from unaccredited investors $1685 per day is a good figure to start with to work out how long you will need to raise your money. Best in class $6,076 a day. Lets say $6000.
Crowd size. Generally the larger your crowd  the more you raise. Gathering a crowd is essential to a raise. The stats show that the crowd size is usually between 335 and 991 people. These are people that have visited your profile page and have had more than just a brief look. The average crowd size is 667 people. Of these 667 people around 40% actually download details about the offer including the offer document. On average 8% of them invest. Best in class is a crowd of 991. Lets round that off at 1000.
Investor locality. 60% of investment comes from the same state or province so geography matters.
Investor type. Over half of investment came from retail or unaccredited investors. While the average was 56% the number of retail investors in raises ranged from 32% to 79% Usually the first $200,000 to $300,000 came exclusively from this group. Here is the breakdown.

Retail  / Unaccredited investors 56%
Existing Shareholders 17%
Sophisticated / Accredited investors 15%
Overseas investors 6%
Associates of he business 4%
Professional / Accredited investors 2%

Raise Sectors. Not every company is headed for a Silicon Valley exit. Most are not as exciting as the SnapChats and Ubers of this world. The 16 raises included here covered a broad range of sectors. All companies were Australian with Australian innovation. Fitness, Pharmaceutical, Welding technology, Cloud technology, Designer Furniture, Robotics, Wealth Management, Risk Management, Dental Technology, Online Photos, Open Source Software and Senior Welfare.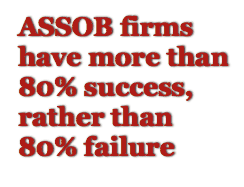 Niederer brings it all together by surmising that if you want to perform like the "Best in Class" then these are the characteristics:
If you do a good job, and work hard, the fastest you should be able towrap it up is in 100 days
You need to gather a crowd of just under 1000. That means you need to drive 1000 interested people to your profile page on the equity funding platform.
Focus at least 60% of your effort on local investors.
Retail investors are needed to get initial traction. By the end of the raise you will have at least 32% of your investment from this group and in some cases as high as 79%.
In brief: $600k in 100 days from a gathered crowd of 1000 with 60% local investors and over half retail/unaccredited investors.

Sponsored Links by DQ Promote