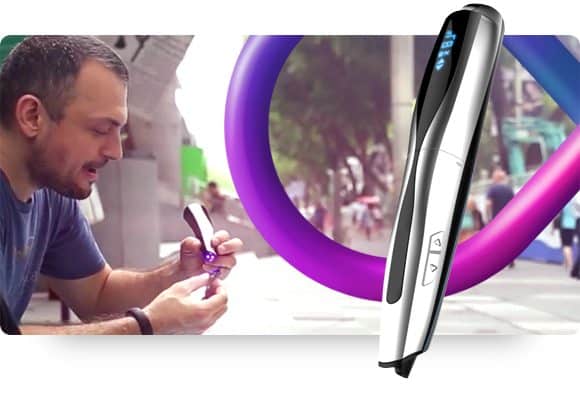 Singapore-based CreoPop announced on Thursday that its crowdfunding campaign on Indiegogo has reached $100,000. As previously reported by Crowdfund Insider, CreoPop uses stereolithography and light-sensitive ink called photopolymers. While this has previously been used for professional applications within the 3D printing industry, CreoPop is the first application of the technology in a portable consumer device.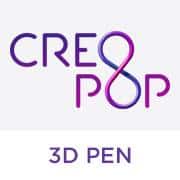 When CreoPop is operated, the ink is immediately solidified by UV diodes surrounding the nozzle of the pen. This is in contrast to other 3D pens that typically rely on heating ABS and PLA plastic to temperatures of around 250 degrees Celsius / 480 degrees Fahrenheit. In addition to representing a safety hazard, melting plastic also emits an unpleasant smell which is avoided with CreoPop.
Co-founder and "Marketing Wizard" of CreoPop, Andreas Birnik stated, "reaching our second stretch goal at $100,000 is great. This means we will have sufficient funds to develop different nozzles for CreoPop and include these for free with every pledge towards a CreoPop pen on Indiegogo. And we will, of course, also include the new nozzles for those who pledge for the remainder of our crowdfunding campaign."
Co-founder and "Übergeek" of CreoPop Dmitry Starodubtsev noted, "With the first stretch goal already reached, we now look towards our second goal at $300,000. Reaching this level will enable us to introduce six new types of inks: aromatic, body paint, conductive, elastic, glittering, and magnetic. CreoPop is all about our collection of cool inks and unlocking this stretch goal will realize the full potential of CreoPop. Ink R&D is an expensive activity so we really hope that our backers will help us make this goal happen."
Full selection of CreoPop inks will include the following:
Standard ink – create designs in many different colors. Black, blue, cyan, orange, red and more to come.
Glow-in-the-dark inks – make objects that radiate light in dark rooms. Think about the cool Christmas tree decorations you can make.
Temperature sensitive inks – ink that changes color with temperature. Write "I love you Mom" on a cup and see the text change as coffee is poured in.
Aromatic inks – make nice smelling objects for your car and your bathroom.
Body paint inks – use body paint ink to create tattoos and henna designs.
Conductive inks – ink that conduct electricity for science experiments. Why not draw your own circuit board?
Elastic inks – create elastic objects. How about a dress for a Barbie doll?
Glittering inks – inks don't need to come in just a single color. We are making glittering ink as well.
Magnetic ink – make magnetic objects for your fridge and whiteboards.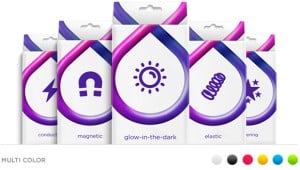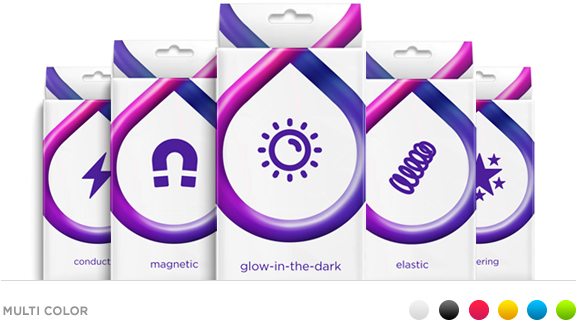 CreoPop a 3D pen with cool ink. In contrast to other 3D pens, there are no hot parts, no melting plastic and no unpleasant smell. Instead, CreoPop uses photopolymers that are solidified using UV light to let users create amazing 3D designs. Since no heating is required, CreoPop is safe in a home environment with children and pets around. The most innovative feature of CreoPop is the large selection of cool inks available including different colors, elastic ink, magnetic ink, glow-in-the-dark ink, temperature sensitive ink and body paint ink.

Have a crowdfunding offering you'd like to share? Submit an offering for consideration using our Submit a Tip form and we may share it on our site!

Sponsored Links by DQ Promote