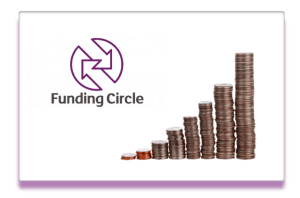 UK based Funding Circle shared last week that their platform has topped £300 million in loans in just under 4 years.  Over £100 million has been lent via the site during the first 6 months of 2014 alone indicating significant momentum for the company.  These numbers were driven by the over 5000 businesses that used Funding Circle and the platform estimates that 15,000 new jobs have been created with the finance they facilitated.
Funding Circle does not target startups as their customer base but look towards small established businesses that have a track record but need financing to expand their business. Funding Circle recently sited an example of one small company, Fashionizer; a business turned away by traditional banks but discovered success on the peer to peer platform.
Managing Director of Fashionizer, Debbie Leon stated:
"That's where Funding Circle came in. After spending hours with banks trying to convince them that we knew our business and the opportunities available in our niche market, we hit a brick wall. When we approached Funding Circle, the whole process was very simple, efficient, and, importantly, decision-making was quick."
Fashionizer has been operating since 1993.  The company has garnered some additional notoriety having been recognized by Deputy Prime Minister Nick Clegg as the funding aided the small firms success.