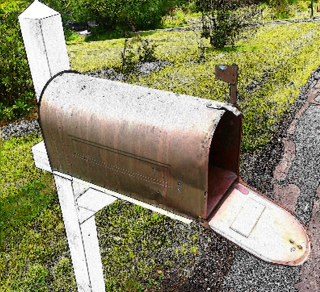 Happy 4th of July to all of our readers in the United States.  Hopefully everyone is enjoying a fabulous summer weekend – something I intend to do myself in a bit.  The past week we have received a flood of really cool campaigns.  It has been tough to narrow it done to just a few – but here goes.
Are you constantly asking your friends if they got that shot of the awesomeness you just completed on your wakeboard, snowboard or outdoor sport?  Only to be disappointed in the results? (this is me)  Wouldn't it be better to just have a full time videographer to capture your death defying stunts?  Even better, how about your own personal drone that follows you around shooting video proving your claims of superior skill and fearless prowess.  Well here it is in Airdog; your personal drone that makes it incredibly simple to capture insane aerial shots.  Airdog has created an auto-follow drone that you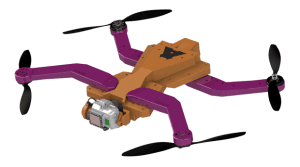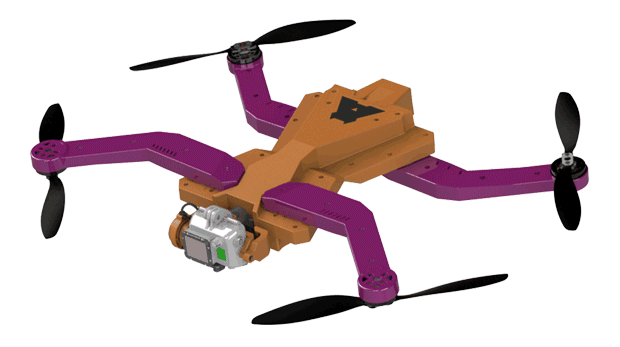 can mount your GoPro camera to shoot video just about anywhere.  And I promise it will never complain either.  Helico Aerospace Industries based in Palo Alto, California, is running this project on Kickstarter and they have already raised over $640,000.  I guess that proves there is sufficient demand.  This is a project that is guaranteed to be at stores everywhere soon.  Get your's first by backing this one on Kickstarter today.  Scheduled to ship in November 2014.
This is the time of year when you are thinking about the beach not the office.  If you are fortunate enough to live close enough to the shore – you probably try and take every opportunity to get there an enjoy it.  I love the beach, the water and all the sports that surround it. That's why Slyde Phish Handboard caught my eye. The Slyde Phish takes body surfing to a whole new level.  We watched the video several times just because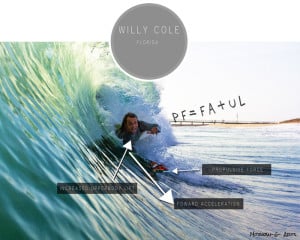 it seems like too much fun (plus the soundtrack was great).  Slyde Handboards has been creating these boards for some time now and this most recent iteration they are offering up on Kickstarter. They want to get you hooked on hand boarding. After watching the video – I am sold.  Ships  late Summer 2014.  (maybe you can pair this with the AutoDog drone).

Finally a bit of tech gadgetry.  Zolo: A Magnetic Case, Battery & Cable System uses the simplicity of a magnet to manage multiple situations for your iPhone.  From a car mount to an external battery – Zolo provides a diverse ecosystem to make your iPhone use easier and more seamless.  Like most people I migrate my iPhone from office to car to hotel to bike etc.  I am never without it. Wouldn't it be easier to just connect it from place to place magnetically?  Yep – and Zolo has created it.  Brought to you be a former google engineer.  And yes it works for some Android phones as well.  Crowdfunding on Indiegogo now having already raised over $65,000.  Ships this September.

AirDog: Auto-follow Drone for GoPro Camera. Designed for sports enthusiasts, outdoor fans and indie moviemakers. Shipping in November.

AirDog is a small, agile, foldable quadcopter, especially designed for filmmakers and action sports enthusiasts who use GoPro cameras.

Like its canine namesake, AirDog automatically follows you wherever you go, whatever you do. It's not bothered by pelting rain, freezing temps, massive waves, or freaking insane places. AirDog doesn't say "no." It just follows, flying right along.

The Slyde Phish, an exhilarating new way to surf. From expert-beginner slyde your hand into the Phish and get hooked on handboarding.

If you are already shredding a Slyde Handboard like the 1000'S of stoked Slyders out there. Then you need no introduction to how much fun Slyd'n is, but you may be wondering what's so different about the Phish? Why do I need another handboard? Willy Cole puts it perfectly

The phish rides super smooth and cruisey. The new outline feels amazing and helps you set your line and pull through barrel sections! Great for any rider looking to change things up and feel a new way to handboard. 


Low cost premium products for all. Starting at only $10 for our magnetic Zolo Tough Case.

Have a crowdfunding offering you'd like to share? Submit an offering for consideration using our Submit a Tip form and we may share it on our site!

Sponsored Links by DQ Promote