The "illicit online marketplace" known as the Silk Road captured headlines around the world.  Part of the dark web, Silk Road was known as the clandestine location for illegal drugs, hacking programs and much more. The site was shut down by the FBI back in 2013 and arrested Ross William Ulbricht as the mastermind of an operation that was accused of; drug trafficking, computer hacking, money laundering, and running a continuing conspiracy in a Manhattan.  A pretty hefty list charges I would say.  The whole plot is pretty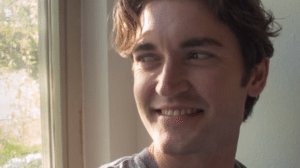 involved as the FBI stated Ulbricht was also being blackmailed (hence the hit allegations) as a Silk Road user "Friendly Chemist" had pilfered the names of user identities on the site – who he planned to expose.  The FBI seized a whopping 174,000 bitcoins in the bust (worth a lot of money) – meanwhile Ulbricht's attorney defended the many allegations stating the Feds cannot prove Ulbricht is their man nor say exactly what he has done.
Well now there are several crowdfunding campaigns to support his legal defense and help him gain his freedom.  There is a campaign on Indiegogo launched to defend Ulbricht and they  have already raised over$4500 on a goal of hitting $20,000.  There was also a recent Crowdtilt campaign that closed at just shy of $14,000. The FreeRoss.org claims over $90,000 has been raised to date.
FreeRoss describe him (and they know him well) as:
Ross is one of the most caring, honorable, and trustworthy people I know and it's awful to see him vilified in the media. –AB
We know him…
For those of us who know Ross, the accusations would be laughable if they were not so serious. He is not the person depicted in much of the media, around the Internet, or in the charges against him. Ross is an honorable, caring person who is loved and admired by countless friends and, of course, his family.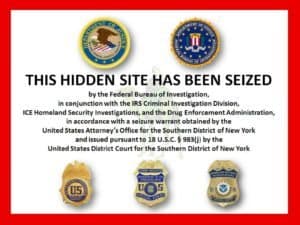 The Indiegogo campaign states they are a coalition of individuals and organizations supporting Ross because;
"The outcome of Ross Ulbricht's case is tremendously important for the future of Internet freedom, user privacy and cryptocurrency regulation. We also believe that Ross has been unfairly portrayed as a man who planned murder, even though he was not indicted in NY for five of the six "hits" and the final claim, in MD, has not been proven. Instead the prosecution has fed the press accounts of murder-for-hire plots and used them to deny Ross bail, despite there being no record of any murder occurring. This has created a cloud of suspicion over Ross' innocence and has impacted his ability to marshal the support he needs from the Internet."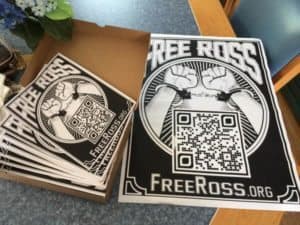 The Bitcoins were just recently auctioned off – estimated at about $18 million – even as questions arose to the propriety of doing so, since there has been no conviction by government.  In many ways the entire case has become a much broader story about individual freedoms and the power of the Feds.  Of course soon after Silk Road was "shut down", Dread Pirate Roberts reanimated and quickly set up shop elsewhere. But then that is the natured of the internet.
__________________________________
Have a crowdfunding offering you'd like to share? Submit an offering for consideration using our Submit a Tip form and we may share it on our site!