Peer to peer lender Prosper continues to experience dramatic growth in the booming industry of peer to peer lending as they "transform the world of finance and banking".  During the month of June, Prosper jumped to $145 million loans – up from $124 million in May – a significant increase.  June numbers were an increase of 400% year-over-year to June of 2013.  More loans were originated in Q2 of 2014 than for the entire year of 2013. That is something to talk about.  Prosper now claims 35% market share of the industry.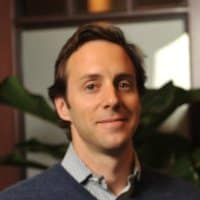 Vermut also discusses about some of their current initiatives to boost their marketplace lending brand – including the campaign on "Education, Awareness and Understanding".  Part of the challenge for the entire industry is that overall awareness is still fairly low.  But this is changing rapidly.  Instead of waiting for it to occur, Prosper is taking proactive measures to increase comprehension of the benefits  and ease of use of P2P for both the borrower and in the investor.
Prosper is also focusing on improving and streamlining customer service.  They are expanding their verification team to improve processing times on loans and to service more borrowers.  Later this year expectations are to release a major mobile update to get applications to where consumers are  – on their smartphones.
Additional Data Points for June:
$145M in loans issued throughout the month of June
Average loan size increased from $10,540 in 2013 to $13,132 in the last 60 days
Nigel W. Morris, Co-Founder of Capital One Financial Services is brought in as the newest Prosper Marketplace board member
Opened new service center in Phoenix, AZ
2014 Q2 originations were greater than all originations in 2013 combined
Prosper Marketplace secured $70M in funding led by Francisco Partners
Increased listing balance between borrowers and lenders
Prosper Marketplace hired 28 people in the last several months, bringing total number of team members to 125.
Sponsored Links by DQ Promote