University to Train Corporate Leaders to become Crowd Empowered.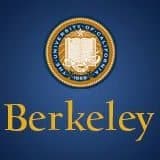 The University of California at Berkeley will be hosting the first executive program solely dedicated to training major corporations on the benefits of crowdfunding, crowdsourcing, and crowd intelligence as a way to strengthen their brand and consumer experience and drive innovation.  Berkeley is widely recognized as a leader in global crowdfunding research.  Dr. Richard Swart, a Crowdfund Insider contributor, is the Director of Research for crowdfunding at UC Berkeley.
Scheduled to take place the first week of October, "The Crowd Empowered Organization," will introduce strategies on how corporations can become "empowered by the crowd" through engaging customers, social media networks and suppliers for launching innovative solutions, enhancing consumer initiatives, improving corporate responsibility programming, and deepening their brand positioning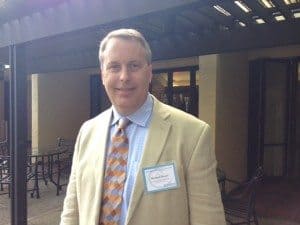 in the marketplace.
"Most people think of crowdfunding only as a Kickstarter campaign for startups," said Dr.Swart. "But now, leading corporations, including Fortune 500 companies, are using a variety of crowd techniques—like crowd-voting, crowd-intelligence, and crowdfunding—to launch new products, facilitate social impact initiatives, or to even win new customers. Startups may use the crowd as a way to quickly raise capital in order to stay in business; however, corporations are using the crowd to drive innovation, increase sales, and even strengthen ROI for investors."
The Crowd Empowered Organization program will be held Ocober 1-2, 2014 on the campus of UC Berkeley. In this unique program, some of the world's leading experts in crowd empowerment will share their insights, as well as demonstrate strategic approaches and best practices on how to use the power of the crowd at the enterprise level. The course will be taught through observation of current and historic trends, data analysis, and case studies of major brands that have already launched successful crowdfunding campaigns—including Coca-Cola, Proctor & Gamble, American Express, IBM, Condé Nast, and Dodge. Now, major corporations are taking advantage of crowdfunding, which is estimated to become a $90 billion market in 20 years.

The program is directed towards leading corporate executives who already oversee marketing strategies, innovation, consumer engagement, branding, and social responsibility initiatives—such as chief marketing officers, corporate responsibility officers, and chief innovation officers.

Sponsored Links by DQ Promote