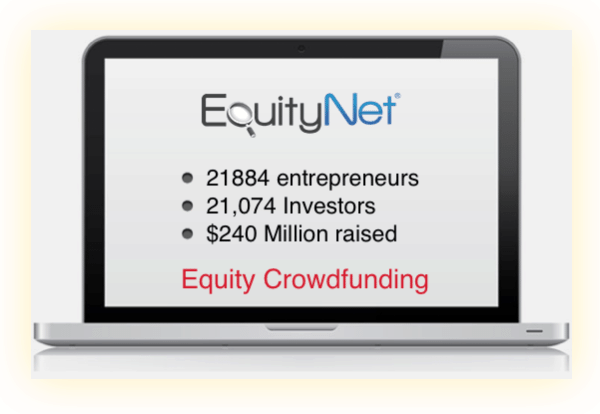 Since its inception in 2005, EquityNet has operated its business crowdfunding platform; nearly a decade later,  the thriving platform has been utilized by over 42,000 individual entrepreneurs and investors, incubators, government entities, and other members of the entrepreneurial community to plan, analyze, and capitalize privately-held businesses.   Multi-patented company has helped entrepreneurs across North America raise over $240 million in equity, debt, and royalty-based capital.  EquityNet has positioned itself as a leading business crowdfunding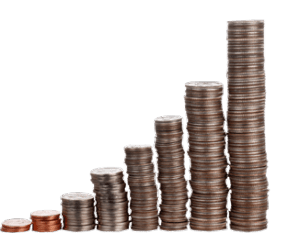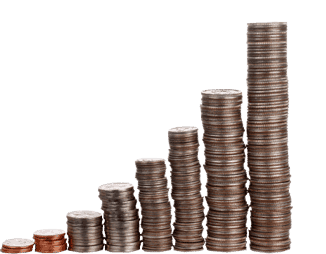 platform with platform populations, activity, and revenues growing at rates of 200% to 500% per year.
Targeting the gamut of privately-held businesses and investors, the platform is "designed to accommodate very large populations of entrepreneurs, investors, and business supporters and to maximize the user 'network effects' within its marketplace."  The markets EquityNet support include Business Crowdfunding, Integrated Business Planning, Business Monitoring, Patent Licensing, Business Data Licensing and Business Assistance.  EquityNet also offers its integrated Enterprise Analyzer technology to not only help entrepreneurs optimize their funding preparation but also enable investors to screen and analyze a large volume of deal flow.
I recently had the pleasure to catch up with Judd Hollas, the maverick Founder and CEO of EquityNet, on the phone and via email.
__________________________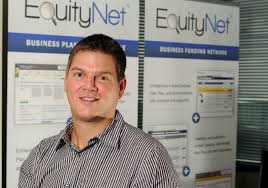 Erin:  How and why did you make the career leap from chemical engineering to equity, debt and royalty-based crowdfunding? Was there an Eureka! moment?

Judd Hollas: Well, the dot com boom of the late nineties drew my attention into finance and investing, particularly in high and emerging-tech areas where an engineer can have an analytical advantage.  Then, I got involved with a startup insurance company that was going to offer insurance on VC investments much like insurance on muni bonds.  It was a crazy idea and never got off the ground, but it did lead to the eureka moment for me in which I realized that if you combine the standardize, analytical system I had developed (for the insurance company) with an e-marketplace model, you could create a large, effective, and high scalable crowdfunding platform.  Of course, the word "crowdfunding" had not yet been popularized, so all the patents for crowdfunding that we filed (and later were granted) do not include the word "crowdfunding."
Erin: Please describe some personal EquityNet history. What was your breakthrough deal?  Most educating setback? Your most memorable campaign?

Judd: We have had so many good deals, that it would be hard to name just one.  Rather, I like to highlight the volume and diversity of companies that we help obtain funding.  We did recently highlight a company called Bitvore that obtained more capital than they sought.

Erin: Which key elements have helped secure EquityNet's top campaigns?  Please highlight some superlative EquityNet stats, i.e., the platform's largest grossing campaign, quickest campaign goal to be overfunded, campaigns with the highest number of investors, views?
Judd: Bitvore is probably one of the higher grossing campaigns having raised $4.5 million.  We have seen greater amounts in the past, particularly when companies engage VCs through EquityNet.  You may view companies near their funding goal here  and see companies with the most views as well.
Erin: Each EquityNet campaign is rated.  Please describe the rating process and its relation to a campaign's success.

Judd: EquityNet's rating process is completely automated with no human subjectivity involved.  It considers everything from company risk profiles and potential return to investor interests and peer scoring.  It is by far the most sophisticated rating and is the only (multi) patented one in the crowdfunding industry.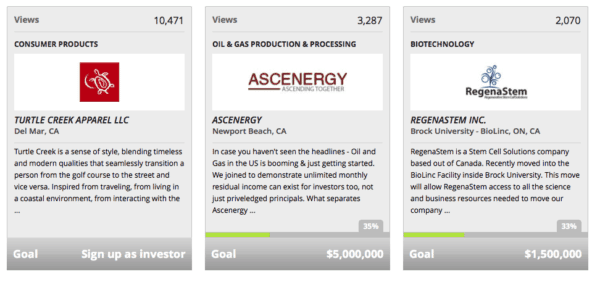 Erin: Which current EquityNet campaigns are enjoying the most traction?
Judd: Check out the following links which show companies where you may view companies near their funding goal here  and see companies with the most views as well.

Erin: As a crowdfunding maverick, what welcomed or disadvantageous changes have transpired in the field's growth?  How will crowdfunding continue to morph?
Judd: I've been working on business crowdfunding for over 10 years and the past few years have been very positive for the industry given relaxed regulations in the US, popular mass market recognition of crowdfunding, and the global interest in it.  The global crowdfunding industry generated around $5 billion in transactions in 2013 and is expected to surpass $300 billion by 2025, making it 5 times the size of the global VC industry in 2025.
Erin: What opportunities do you see in recent US crowdfunding legislation?  Please share your thoughts on Title II, III, IV and/or The JOBS Act?
Judd: Title II has been a boon for EquityNet and the industry.  EquityNet was the first platform to enable Title II listings and 50% of our new companies are choosing to use Title II. The activity on Title III this year has been encouraging…..the SEC concluded its comment period, the proposed rules may be finalized by year end, and new legislation was introduced that could eventually improve some of the limiting factors in the proposed Title III regulations.
Erin: How does EquityNet currently "build, grow and expand its successful e-market place" and how do you plan to continue to reap 100%-200% growth in the future?
Judd: We are e-marketplace experts and understand how to leverage Metcalfe's Law to its fullest extent, which for us entails combining a mass market platform for maximized populations and network effects with the most scalable and enabling patented technology.  In fact, EquityNet has been growing at 200% to 500% rates for several years already.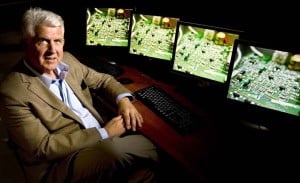 Erin: What is CrowdCast? How does EquityNet source for deals using its investor and entrepreneur base?
Judd: CrowdCast is a pioneering mechanism we built to allow entrepreneurs an efficient way to invite their broader network to view them on EquityNet and then sign up to invest.  It has already been used by our entrepreneurs to invite over 100,000 people to EquityNet and their deals.
Erin: Please discuss your opportunity and exit strategies.  Which secondary markets are you exploring and why?
Judd: Particularly for Title III, creating efficient secondary markets for investor liquidity will be key to the industry's overall success.  We're certainly looking into those opportunities.
Erin: Please share what you have learned from your management team and investor and entrepreneurial partnerships.  In what areas could EquityNet benefit from new partnerships?
Judd: Any partnerships that serve to grow our platform and benefit our users.  We just announced our newest partnership with CrunchBase.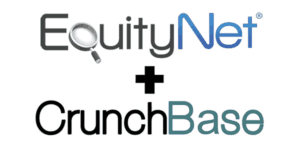 Erin: What advice do you have for investors?  for entrepreneurs?

Judd: While crowdfunding is an incredible new innovation and conduit for capital, don't necessarily expect it to be easy.  It still involves relatively high-risk investments and should be taken very seriously.

Erin: Which US crowdfunding platforms do you consider as peers with EquityNet?  Which international platforms do you closely follow?

Judd: We consider mass market platforms like AngelList, WeFunder, and CrowdFunder as our peers, although only AngelList has a member population that is similar in size to EquityNet.  International peers include CrowdCube, Seedrs and Kiva.

Erin: What do you predict as the future for smaller crowdfunding platforms and service providers? How do you hope the crowdfunding portal space takes shape?  What voids still need to filled in the crowdfunding sphere?

Judd: Smaller crowdfunding platforms without sufficient populations and hence activity, will get weaker and platforms with large populations and activity will get larger.  Platforms will evolve to encompass the entire funding cycle, from business plan to funding closings, and platforms will enable entirely new forms of capital (e.g., royalty-based capital).

Erin: If you could have a roundtable with other crowdfunding gurus, investors and entrepreneurs, who would you choose to join your discussion?  What key issues would you address?

Judd: Probably a mix of the CEOs of the peers named above, Richard Swart, DJ Paul, Doug Ellenoff, Bob Carbone, and others.  Topic?  How to make crowdfunding the default funding choice for businesses, how to maximize the success rate and speed of procuring capital, and how to minimize business failures and investor losses.

For additional coverage of EquityNet on Crowdfund Insider, click here.

Sponsored Links by DQ Promote