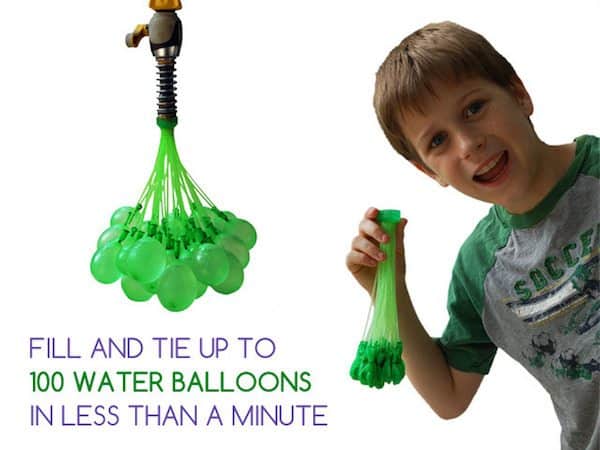 On July 22nd, Plano, Texas resident Josh Malone brought his creation, Bunch O Balloons, to Kickstarter. Just 15 days later, the inventor and family man has raised more than 80 times his initial funding goal and experienced overwhelming support that far surpasses the core tech-oriented crowdfunding community.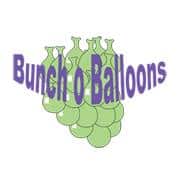 In collaboration with his eight children, Malone brainstormed and experimented for a few years to create a device that would allow his large family to prepare for their beloved water balloon fights more easily and quickly.
Malone stated,"Living in Texas, we have some pretty hot summers. Water balloons fights have always been fun for my crew,and it's not exactly easy to play outside without some form of water. Bunch O Balloons has given my family the opportunity to prepare for water wars more quickly.
One pack of Bunch O Balloons features three stems, with each containing 37 balloons. Each balloon is attached to a stem by a hose coupling and then secured to the coupling by a small o-ring. All uses have to od is simply screw the stem onto a hose and turn the water on, allowing the balloons to fill simultaneously. When the balloons are full, the user lightly shakes the system and each balloon falls off, cinched shut by its o-ring, Users can easily filly and tie 100 balloons in just one minute.
Malone adds, "I hope the convenience of this device will give parents who may not have that much extra time more opportunities to get out and have fun with their kids. It's never been this easy. There's pretty much no reason not to go out and play with water balloons now."
Those who are interesting in Bunch O Balloons may pre-order it on the crowdfunding platform until August 21st. After that, Malone will be ramping up production to fulfill the orders from the campaign and determine how he will proceed with sales of the product moving forward.
Backers can secure a pre-ordered Bunch O Balloons package with a $17 campaign pledge. A number of wholesale and retail packages are available as well, including the $480 Wholesaler Package that entitles wholesalers to 1,000 balloons and a future $500 credit.
Set to close on August 21st, Bunch O Balloons has raised $$831,954 from 20,118 backers.
Have a crowdfunding offering you'd like to share? Submit an offering for consideration using our Submit a Tip form and we may share it on our site!