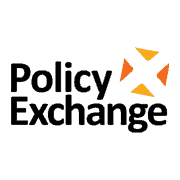 The below interactive infographic is an interesting depiction of the entrepreneurial clusters that have formed in the United Kingdom.  The infographic is courtesy of the Policy Exchange and was developed in conjunction with a report on supporting tech clusters outside of London.
The UK is experiencing significant growth in the technology sector.  FinTech has been a special priority as recently outlined by the Chancellor of the Exchequer George Osborne.  Over 1.2 million people are estimated to be employed in the tech sector with the bulk in London.
To quote Policy Exchange.
The report argues that 'clusters' – geographic concentrations of interconnected companies and institutions in a particular field – are the most effective way of boosting the technology sector across the country. It highlights a number of challenges facing northern towns and cities:
A 'brain drain' from the North. Over a third of graduates from major universities leave the North East (37%) and North West (36%) while as many as 55% leave Yorkshire and the Humber. For STEM subjects, the figures are 35%,34% and 52% respectively. Those from the top ranked universities leave in higher numbers.
A lack of local leadership. As many as 37 local authorities are covered by more than one Local Enterprise Partnerships (LEPs), creating a mismatch between the geography over which LEPs have responsibility and the business communities on the ground.
Access to finance. A study by the UK Business Angel Association found that businesses in London and the South East attracted 54% of angel funding in 2012/13. At a venture capital level, the two regions also dominated, receiving 58% of total UK investment.
Transport links. The average speed of journeys from Manchester, Newcastle, Liverpool, Leeds and Sheffield to London is 77.6mph, compared with an average speed between those northern cities of just 46mph. Slow journeys make it harder for people to move between clusters to access and share work, ideas and opportunities and is a major barrier for foreign and London based investors.
The report makes a series of recommendations to boost the growth of technology clusters in the North, including:

Reviving the idea of directly elected Mayors with appropriately devolved powers to lead economic growth in their areas including the development of tech clusters.
Investing in rail and road infrastructure to better connect northern towns and cities. High Speed 3 should be carefully considered but policymakers should also be aware that travel between towns and cities is extremely slow.
Encouraging universities to let students retain the intellectual property of products or services they create while studying. Stronger bonds between the university and graduate may help retain more top quality entrepreneurs in the local area.

Sponsored Links by DQ Promote