In a posting on the Diaspora blog entitled, "Islamic State Fighters on Diaspora*", the site operators have clarified they cannot prevent anyone from using their software as multiple reports have been released indicating ISIS is actively using their platform.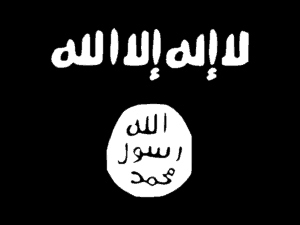 ISIS, or Islamic State of Iraq and Syria,  is a radicalized Islamic movement that has terrorized a growing segment of the Middle East as the group quickly leveraged the void left by vacant US foreign policy.  Similar to other terrorist entities they use the dispersed nature of the internet to communicate their actions – both internally and externally.  Twitter, one of the global social networks of choice, has quickly been removing accounts and access as stated by Twitter CEO Dick Costolo;
We have been and are actively suspending accounts as we discover them related to this graphic imagery. Thank you https://t.co/jaYQBKVbBF

— dick costolo (@dickc) August 20, 2014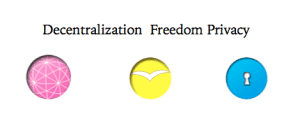 Back in 2010, Mathew Salzberg, one of four programmers from NYU, launched a crowdfunding campaign on Kickstarter to launch Diaspora.  They set a goal of raising just $10,000.  The campaign closed after 39 days have raised just over $200,000.  They eventually joined the Free Software Support Network an entity that provides support for selected free software projects.
The early crowdfunding success experienced by Diaspora was driven by the compelling message and need for a more privacy.  The campaign stated that "privacy and connectedness do not have to be mutually exclusive. With Diaspora, we are reclaiming our data, securing our social connections, and making it easy to share on your own terms. We think we can replace today's centralized social web with a more secure and convenient decentralized network".  At that time the creators probably did not realize their altruistic objective would later be used for more insidious goals.
Since Diaspora is a completely decentralized network with no central server it is difficult to remove or control content.  The Diasporo posting did state;
[Diasporo is] concerned about the activities of these members inside our network, because of the potential legal difficulties that hosting such material may cause individual pod administrators ("podmins"). As a FOSS project, anyone is able to use diaspora*'s software in any way they choose. We cannot therefore prevent anyone from using the software; we are also not able to influence the decisions of podmins.

As many of the members of the core team are pod administrators ourselves, we know it can be hard to detect such users. We rely on our community members to use the report function to alert their podmin to any post or comment they believe to be a cause for concern. However, because this is such a crucial issue, we have also accumulated a list of accounts related to IS fighters, which are spread over a large number of pods, and we are in the process of talking to the podmins of those pods. So far, all of the larger pods have removed the IS-related accounts and posts. This includes a high-volume account on JoinDiaspora.com which was apparently used as a main distribution channel.
The posting ends urging for "podmins" should be contacted if user accounts are discovered that are cause for concern.

Have a crowdfunding offering you'd like to share? Submit an offering for consideration using our Submit a Tip form and we may share it on our site!

Sponsored Links by DQ Promote