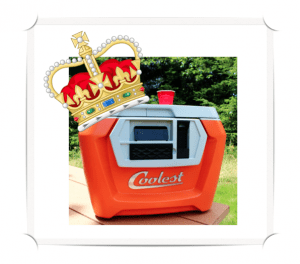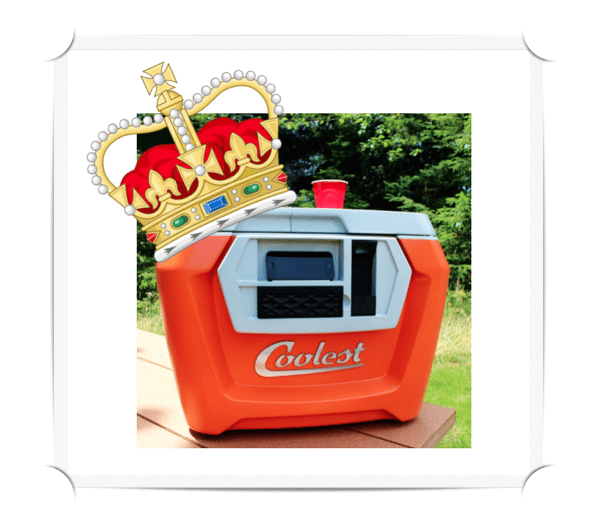 As we reported earlier this week, Coolest Cooler became the most funded project ever on global crowdfunding platform Kickstarter having cruised past Pebble Watch.   Coolest still has a few hours to go as it hovers around the $12 million mark as about 57000 have backed the project.  Pretty impressive if you ask me.  But what of the other projects that came before Coolest and Pebble?  Since Kickstarter launched there have been a series of most funded projects  (of course).  Kickstarter took a moment to reflect and reminisce about projects of lore during these final days of Summer.
What is striking is how times have changed.  Back in the last decade, when Kickstarter launched, projects were small and public awareness was minimal.  Jump forward to 2014 and projects are funding in millions of dollars – not just thousands like back in the day.  Crowdfunding, as an industry, has quickly evolved.  While it remains a vehicle to fund cool, creative projects it has also become a testing grounds for concepts to prove their allure and hone their design.
The Pebble Smartwatch held the reign for over 2 years – a significant period of time. How long will Coolest Cooler sit at the summit?  Your guess is as good as mine.
We are sharing their list below:
Goal: $50,000
Raised: $10,394,043 and rising
Most funded for: ?
Reign: 8/26/2014—?
Goal: $100,000
Raised: $10,266,245
Most funded for: 862 days
Reign: 4/17/2012 —8/26/2014
Raised: $3,336,371
Goal: $400,000
Most funded for: 65 days
Reign: 2/8/2012 — 4/17/2012
Raised: $1,464,706
Goal: $75,000
Most funded for: 6 hours
Reign: 2/8/2012 — 2/8/2012
Raised: $942,578
Goal: $15,000
Most funded for: 441 days
Reign: 11/25/2010 — 2/8/2012
Raised: $345,992
Goal: $125,000
Most funded for: 34 days
Reign: 10/21/2010 — 11/25/2010
Raised: $200,641
Goal: $10,000
Most funded for: 162 days
Reign: 5/13/2010 — 10/21/2010
Raised: $84,613
Goal: $65,000
Most funded for: 235 days
Reign: 10/15/2009 — 5/13/2010
Raised: $50,264

Goal: $50,000
Most funded for: 27 days
Reign: 9/19/2009 — 10/15/2009
Raised: $20,546
Goal: $20,000
Most funded for: 35 days
Reign: 8/14/2009 — 9/19/2009
Raised: $15,625
Goal: $1,000
Most funded for: 57 days
Reign: 6/17/2009 — 8/14/2009
Raised: $7,711

Goal: $2,000
Most funded for: 31 days
Reign: 5/19/2009 — 6/17/2009
1 New York Makes a Book  (this project launched the same day as Kickstarter)
Raised: $3,329
Goal: $3,000
Most funded for: 22 days
Reign: 4/28/2009 — 5/19/2009
Have a crowdfunding offering you'd like to share? Submit an offering for consideration using our Submit a Tip form and we may share it on our site!

Sponsored Links by DQ Promote