El Dorado Hills-based company Slidebelts launched a Kickstarter crowdfunding campaign earlier this summer with a mission to raise $60,000 for its all-in-one Survival Belt. The gear has drawn so much attention on the platform that it has reached nearly $155,000 from close to 1,700 backers.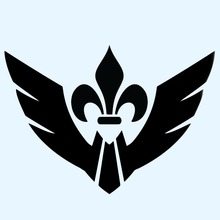 According to its campaign website, the Survivor Belt is made for the adventurous that can handle even the worst that users can throw at it. Explaining its design, the Slidebelt team stated, "Simplicity is important to us. We are belt makers- how complex can it get? Is it even possible for a belt maker to stray from simplicity? Well, not long ago that was very true. But the line between technology and apparel is quickly diminishing."
"Simplicity is important when it comes to wearable tech. Many companies are getting excited about wearables and jumping head first into production, without remembering the two most important features of any worthwhile product: SIMPLICITY and USEFULNESS."
"Our team is unique, in that we don't sacrifice and style, for the sake of shareholders – we loathe cheaply made products, or anything created purely for the sake of making a profit. Yes, part of it is about making money. But we love what we do because we love what we make, and the challenges that come with it."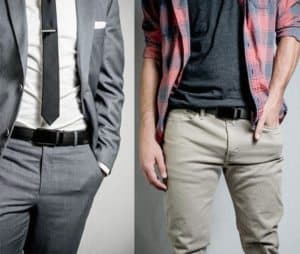 Since the campaign reached $60,000, the Survivor Belt will feature the following:
Base Buckle
Bottle Opener
Durable, Rugged, Carry less
2,000LB tensile strength
Comes in either matte black/stainless steel
Also noting other goals that the project is aiming for, the team noted as the campaign grows to each goal, other belts, known as the "The Hunter" and "The Explorer" will become available as upgrades. The backer paying the pledge difference The Hunter, which is now available since the campaign reached $140,000, is equipped with multi-tool (including a knife) and fire starter feature while The Explorer, if the campaign passes $750,000, will have not only the multi-tool and the fire starter, but will also have a GPS.
Each of the belts come with a base buckle, which is a small table in the buckle that engages with "teeth" on the bottom of the strap, this is similar to how a zip tie functions, and allows for 30 distinct size position at 1/4" intervals. Without the usual holes, there will be no way the belt will have water or tears on its leather.
The team stated, "The concept of a belt without holes has been around for longer than you might think. In many countries in Eastern Europe and Asia, holeless belts are somewhat common. They also become gaining traction in various military outfits all over the world since the eighties. However, their popularity in North America as a fashion accessory is a somewhat new development."
Other key features of the belt include:
Waterproof: impermeable to water, ink, and most other straining liquids
Frost Flex: Even when rimed with ice, the strap can bend and flex freely
Abrasion Resistant: Able to take all sorts of physical trauma without tearing or cracking
UV Protected: Resistant to UV radiation, which means it won't crack after long periods of exposure to the sun
Easy to Clean: Mud, dirt and even blood can easily be wiped off with a damp cloth
The project is set to close on the crowdfunding giant on September 20th.
______________________________________
Have a crowdfunding offering you'd like to share? Submit an offering for consideration using our Submit a Tip form and we may share it on our site!